There is a reason why cybersecurity services are growing in importance for companies of all sizes: the ever-expanding threat of malicious attacks on company IT infrastructure and the devastating results of these attacks. Any organization that is serious about remaining in business in today's connected world will have to invest in some security architecture to protect themselves and their clients. For those who don't have the resources or technical capacity to implement an in-house security solution, Security-as-a-Service (SECaaS) provides customers a hands-off approach to security.
What is Security-as-a-Service (SECaaS)?
Security-as-a-Service is a similar business model to Software-as-a-Service (SaaS) in that it allows vendors to offer cloud-based services to customers, usually through a subscription service model. However, in this case, those services would be cybersecurity focused for strengthening the customer's networks and information systems against intrusion attempts.
The customers, who are usually corporate entities, are essentially outsourcing their security operations to the SECaaS service provider, who bears the bulk of the responsibility for ensuring that the customer's operation, network, and information security meet industry standards.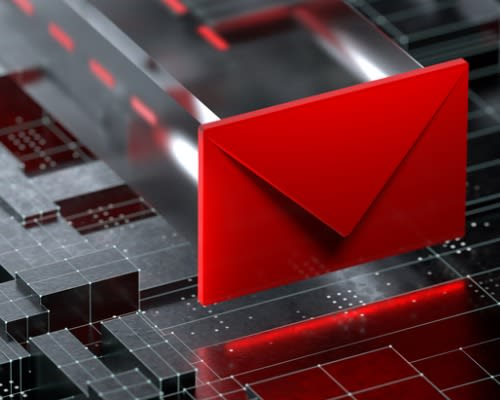 12 Security-as-a-Service Examples
Security needs vary from one business to another. They are usually affected by factors such as the size of the business, the sector it operates in, and the laws that impact its operations. As a result, a broad range of Security-as-a-Service offerings has evolved to meet the requirements of companies at different levels.
Here are a few examples of Security-as-a-Service options:
Antivirus Management: Cloud-based tools manage antivirus applications on all your devices to ensure they are updated and also scan for virus activity.
Business Continuity and Disaster Recovery: Solutions that ensure your business is prepared to bounce back from a cyberattack with minimal downtime.
Continuous Monitoring: In today's risk-prone environment, continuous monitoring tools help manage risk exposure to common security issues by keeping track of your security processes.
Data Loss Prevention (DLP): Security tools that monitor the integrity and availability of your data to prevent data loss or theft.
Email Security: Because of increasing cases of hackers using emails as an attack vector, email security tools are required to screen and block potentially dangerous emails and attachments.
Identity and Access Management (IAM): These are tools for identity verification, user management, and access control to sensitive information.
Intrusion Protection: These are tools designed to analyze trends and unusual behaviors in order to identify and block intrusion attempts while notifying the appropriate authorities.
Network Security: Cloud-based services for managing network access and monitoring network activity.
Security Assessment: Tools for evaluating the security measures currently in place and providing steps for matching industry standards.
Security Information and Event Management (SIEM): Security solutions for logging and tracking system-level events, which are analyzed to identify anomalies in real-time.
Vulnerability Scanning: These are tools for scanning and revealing vulnerabilities across your IT infrastructure.
Web Security: Solutions for protecting your online activity on the Internet.
5 Reasons to Use Security-as-a-Service
There are several reasons why a cloud security solution would be the preferred option for companies looking to enhance their security posture.
1. Expertise
Most SECaaS vendors are well-established cybersecurity companies with teams of security experts that understand ongoing trends and adhere to current cybersecurity best practices. Their business is applying this expertise to ensure maximum security for you and your data. Unfortunately, most small companies can't afford that kind of expertise, which is why it makes sense to go with a cloud security vendor.
2. Consistent Security
One of the main draws of cloud-based security solutions is access to the latest security tools available. This is because the service providers to whom you outsource your security operations will monitor the latest security threats and responses to ensure that they can protect your infrastructure from harm. After all, their business depends on the consistency of their service offerings.
3. Lower Costs
The reliance on a subscription model for SECaaS means that organizations looking to improve their security don't have to invest in hiring IT security experts or purchasing software licenses. Some companies may not even have the resources to take this path.
Instead, the SECaaS option will grant you access to all of this at a fraction of the upfront cost. This approach will leave you with significantly more resources to deploy elsewhere in your business
4. Scalability
In addition to outsourced security options being more affordable than building out your company's security infrastructure, scaling with Security-as-a-Service is also much more straightforward. You can provision and roll out additional resources to users depending on demand, and they can just as quickly be taken offline when no longer required.
5. Easy Management
Everything is managed from a central dashboard, made available to you by the service provider. This portal makes it easier to keep track of resource usage and know when to scale up or down. At a glance, you can tell how secure things are in real-time, and if there's any need for urgent action, you have all the information you need to make an informed decision.
3 Challenges of Using Security-as-a-Service
Increased Vulnerability to Large-Scale Attacks
One major issue with relying on SECaaS for your security solutions is that you become part of a much bigger target for hackers and other malicious attackers that go after security companies. This usually isn't a problem because these service providers know how to protect themselves and, by extension, your systems. But sometimes, even security experts can become victims of malicious attacks.
An example of this is the 2021 ransomware attack on Kaseya, a software company that provides remote monitoring software services. The ransomware eventually spread from the company via a fake software update and affected hundreds of their customers.
Vendor Lock-In
There's also the risk of becoming trapped in a SECaaS vendor's ecosystem due to their approach to cloud security. For instance, a vendor using a proprietary tool for network security could generate data logs that are unreadable by other network security software. This lack of interoperability can make it difficult to move between cloud security vendors or have multiple vendors handling different aspects of your security infrastructure.
Integration Challenges
There are bound to be some difficulties involved with using a SECaaS solution for the first time. Industry regulations, lack of sufficient client-side expertise, and data incompatibility are all potential obstacles that can make it near impossible to adopt a SECaaS option.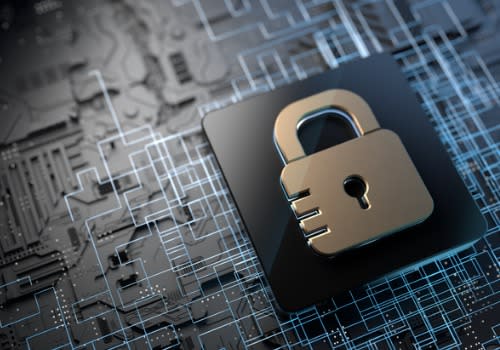 4 Criteria for Choosing the Best SECaaS Provider
Availability
Depending on your business functions, you should be on the lookout for a SECaaS vendor that can guarantee you maximum availability at all times. Considering how vital security is to the modern business, the best cloud security providers also need to ensure consistent performance of security operations.
Total Cost of Operation
When looking for the best cloud security services, the cost should be a key criterion in making your decision. It's not about which service provider is the cheapest, but rather about who offers the best value for money. This value could be a function of what security options are available, the scalability of these options, and whether you can mix and match your selection of services to perfectly suit your needs at a reasonable cost.
Reporting and Response Times
The security insights that a SECaaS provider shares with customers are critical factors in determining your selections. The level of detail in a routine security operations report can mean the difference between a successful response to a malicious attack and compromised information security within an organization.
Also, the level of responsiveness to intrusion attempts should play a role in guiding your choice. Beyond just informing you of a data breach, the best SECaaS providers should have clearly outlined protocols for these situations and keep you updated along the way
Data Protection Policies
Using a cloud security vendor means trusting them with some of your data, so knowing what their data protection policies are is crucial when choosing the best vendor. For example, it wouldn't make sense for an organization with highly confidential data to use a security vendor with relatively porous data protections in place.
Implement the Highest Security Standards With Security-as-a-Service
Working with a SECaaS vendor can be the easiest and most cost-effective way to implement industry-standard security measures for protecting your business. Your first step to choosing the right Security-as-a-Service solution for your business comes with understanding the security needs of your business.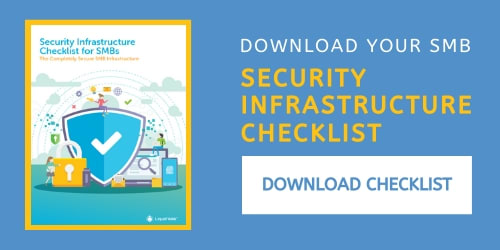 About the Author

More Content by Marho Atumu