Before embarking on a lift and shift migration to the cloud, it is important to create a planning checklist to assess feasibility and gauge business objectives. Balancing the business goals of the migration with the human and capital investments necessary to migrate in the first place is of critical importance.
Without knowing the answers, your migration to the cloud may be hampered by delays, wasted costs, or worse. A successful lift and shift migration is not just about your business; it's also about your customers and users.
To get the most out of a lift and shift migration, use this checklist to ask yourself these key questions. Doing so will not just set your business up for success during the migration itself but also help realize significant customer and cost benefits over time.
What is a Lift and Shift Migration?
A lift and shift migration, also known as rehosting, is the process of moving on-premises workloads to the cloud without any changes in code, architecture, or infrastructure.
Why are Lift and Shift Migrations so Important?
Lift and shift migrations can be an excellent way for businesses to reap the benefits of migrating to the cloud. By leveraging existing technology with minimal modifications, data centers can evolve from hardware-centric solutions to more dynamic ones that leverage virtualized environments.
There are many other benefits that come with a lift and shift migration as well. Some of these include:
Reduced Costs: Moving applications to the cloud can help reduce capital expenditures by eliminating costly hardware purchases and implementation services. The savings also extend to ongoing operating expenses (e.g., power, cooling, and rack space) by reducing the need to maintain on-premises data centers.
Increased Agility: With cloud services, businesses can quickly scale up or down as needed to accommodate changing business needs. This flexibility helps them keep pace with evolving customer demands and stay competitive in their industries.
Improved Scalability: Cloud environments are highly scalable, allowing businesses to easily expand or contract their capacity according to current needs.
Overall, a lift and shift migration is an important step for many businesses looking to take advantage of the benefits offered by the cloud.
Whether your goal is to reduce costs, increase agility, or improve scalability, migrating workloads to the cloud may be the right choice for you.
Checklist to Consider Before a Lift and Shift Migration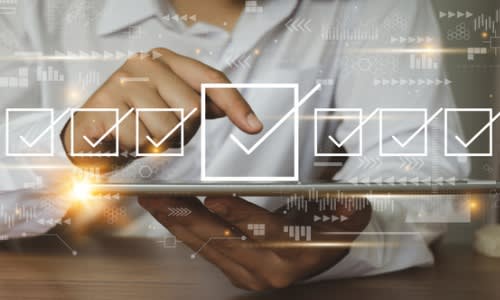 1. Is now the right time for migrating applications to the cloud?
There is no one-size-fits-all answer to this question. Every business is different and will have its own unique considerations when making the decision to migrate to the cloud. However, there are a few factors you should take into account when making your decision as part of your lift and shift migration checklist.
Carefully evaluate the costs of both on-premises and cloud-based solutions. This includes not just initial capital expenditures but also ongoing operating expenses, such as power and bandwidth.
Does your business need greater flexibility and agility? By using cloud services, businesses can quickly scale up or down to adapt to changing customer demands or evolving market conditions.
Do you need scalability? Cloud environments are well suited for businesses that need to expand or contract their capacity as needed.
Choosing the right timing for your migration to the cloud depends on when you have the human and capital resources necessary to be successful in the migration. If it is the peak season for your customers, for example, then it may not be a great time to allocate IT resources to a migration. But if you are growing quickly and technical challenges get more significant by the day, then migrating as soon as is reasonable can help accelerate growth and avoid significant future challenges.
2. Which applications need to be migrated?
Believe it or not, not all applications should be migrated to the cloud. In some cases, migrating an application can lead to a worse customer experience or increased costs.
Some applications will need complete refactoring before migrating. This cost can be significant. Other burdens can add up if an application is migrated unnecessarily.
As part of your lift and shift checklist, when choosing what applications to migrate, first confirm if doing so will help your business see significant benefits. Better application performance and security will benefit your customers. Optimized infrastructure costs benefit your business. Reduced IT complexity benefits everyone, especially your IT team.
Take care to confirm that the benefits outweigh the burdens when deciding which applications to migrate to the cloud.
3. Is this cloud migration best for our customers?
As we suggested above, creating a great customer experience is crucial to the success of any business. And since customers are flocking to online services and mobile apps, it's important for businesses to keep up to date with the latest technological trends.
At the same time, migrating applications can have an impact on your customers' experiences. For example, in some cases, the cloud accelerates service delivery. In other cases, performance may be impacted for the worse. Moving to the cloud will sometimes make customer data less secure than in a private environment.
How you manage customer expectations and the customer experience after the migration goes a long way in the overall long-term success of your migration. This has a downstream impact on your business as well. Happier customers help your business grow, while dissatisfied customers will churn elsewhere.
In most cases, the cloud improves performance. After all, why would you migrate to the cloud if not to improve business outcomes? In most cases, security and data concerns can be allied in the cloud.
It's important to be aware of the impact of migration on customers. Unspooling a complicated migration because you failed to evaluate the most important thing - how your customers will respond - can have drastic business implications.
4. How do we prioritize and plan the move?
A successful lift and shift migration to the cloud doesn't happen by accident. It's essential to have a planning checklist in place before starting the process. This plan should include prioritizing which applications to migrate and understanding the potential impacts on customers.
Identifying key milestones and a test process is integral to planning for your migration. By understanding what needs to be done and when, you can avoid potential pitfalls and set your migration up for success.
Assigning a single project manager for the migration is a great way to make sure competing priorities and timelines do not derail the migration. Additionally, factor your budget into the migration plan. Having to halt the lift and shift migration because of budget or timing restrictions that weren't addressed in the planning checklist can have disastrous effects.
5. Will this lead to significant cost savings?
One of the main reasons organizations migrate applications to the cloud is the expected cost savings. It is true that in many cases, a move to the cloud brings performance improvements at a lower total cost of ownership (TCO). That said, new costs can reveal themselves once you make it to the cloud.
For example, a large number of applications must be modified once they move from traditional infrastructure to the cloud. The costs of refactoring or completely redeveloping an application can add up over time.
Evaluating costs (and potential savings) only at the infrastructure level is a mistake. Take care to account for all present and anticipated costs as much as possible as you decide if and when you should migrate to the cloud.
6. How will we manage the cloud after the lift and shift migration?
Once you've lifted and shifted your applications, you will need two primary types of management and maintenance. As mentioned before, the applications themselves will need some attention and care once they've been migrated to the cloud. From patches and updates to full-scale refactoring, each application will require resources.
So, too, will the infrastructure itself. For the ample benefits and advantages provided by leveraging the cloud, the underlying infrastructure still requires management and maintenance. Even public cloud Infrastructure-as-a-Service (IaaS) providers like AWS and Azure do not operate on their own.
Before your migration, you should have a plan for who will be managing your cloud infrastructure and the associated costs. Whether using an internal team or partnering with Liquid Web, a key component of your migration's success will rest on how well your infrastructure performs and how well it is secured post-migration.
Successful Lift and Shift Migration to the Cloud
Ultimately, the key points to consider before a lift and shift migration are whether it is the best choice for your business, whether it will benefit your customers, and if you have the resources needed to be successful in the migration process and beyond.
By taking all of these factors into account, you can ensure that your move to the cloud is as seamless and cost-effective as possible.
Liquid Web has provided cloud solutions to mid-sized businesses and enterprises for 25 years and counting. From private cloud environments to hybrid infrastructure that leverages the public cloud and Liquid Web's cloud deployments, our team of expert engineers and architects can deliver the cloud solution you require.
Contact us here to learn more about succeeding with a lift and shift migration with Liquid Web.
About the Author

More Content by Kelly Goolsby