A decade ago, information technology (IT) was often a thorn in the side of business owners and operators. Now, the changing face of business means IT is a competitive differentiator regardless of market or sector. The age of on-premise servers is passing away as more growing businesses rely on the benefits of data center virtualization.
Organizations that survived with old desktops and a server in the closet running Windows Exchange and QuickBooks are now fully mobile, always connected, and cloud native. It isn't enough anymore to have a technology footprint that simply works for the business.
Business success and future growth are reliant on a strong technological foundation. Part of this digital revolution was made possible through virtualization.
What is Virtualization?
Virtualization is when software turns a single physical server into many virtualized or software-based servers. Virtualization makes it possible for businesses to run multiple applications in multiple environments on the same physical server.
For example, in the past, if you had four applications, each needing four gigs of memory and 16 gigs of disk space, you would need four different servers with these specifications.
Now, a single server with 16 gigs of memory and 64 gigs of disk space can be divided up or virtualized to accommodate all four applications, each in its own environment.
What is a Virtual Data Center (VDC)?
Virtual data centers are an excellent option for businesses that want to save money and increase their efficiency. A virtual data center is a centralized data center that spans the globe and is used to host applications or provide hosting for customers whose demand exceeds the capabilities of a single location.
The Advantages of Data Center Virtualization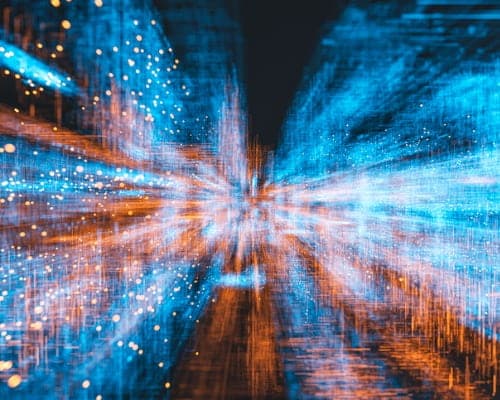 In a virtualized data center, entire fleets of physical servers or cloud resources can be virtualized to give businesses better technology with scores of new benefits.
While there are some instances where having a physical server or data center makes sense, a growing number of use cases slot in nicely to a virtual data center.
Here are five advantages of data center virtualization for your business.
1. Superior Return on Investment (ROI)
Virtualization technology exists to maximize the resources available in a physical machine.
Much like a single server utilizing virtualization to operate four (or more) virtual machines, a virtual data center delivers the same resource efficiency. As a result, a virtual data center delivers the resources you require (and a little room to grow) without the burden of paying for unused hardware, connectivity, or electricity.
The return on investment advantage for using data center virtualization is significantly greater than owning and managing your own racks of servers.
2. Reduced Cost for Management and Maintenance
Resource allocation in virtual servers is made more efficient through virtualization, reducing the cost of managing and maintaining those servers.
Removing the cost burden of physical space, security, power, connectivity, and server and network administrators adds to the cost savings.
In many cases, virtual data centers are provided as Infrastructure-as-a-Service (IaaS), meaning that everything below the operating system is handled by someone else entirely. This means your team can focus on core competencies instead of managing a data center.
3. Ease of Operation
Another advantage of data center virtualization is management from a single pane of glass application.
This means that provisioning new servers, making and restoring backups, handling inventory counts, and device discoverability are all simplified and streamlined.
For example, your IT team can provide software updates or provision new instances with a few clicks instead of starting with a physical machine and working from there.
4. Improved Security
Virtualized servers provide security and faster reprovisioning not always available with a physical data center.
For example, when using physical hardware, an interruption or catastrophic events like a flood or broken power supply can take hours or days to fix. However, with a virtualized data center, an image of the affected machine can be reprovisioned on a new virtual machine with a few mouse clicks.
Additionally, because servers are virtualized, your team is unlikely to be responsible for the literal locks, gates, and fences that are at the start of good security in a physical data center.
With IT security being in every organization's best interest regardless of the market, the peace of mind that comes with a virtual data center is another benefit worth considering.
5. Agility and Flexibility
Data center virtualization gives companies of all sizes perhaps the most precious advantage in business: the ability to move quickly, also known as IT agility. This agility and flexibility is the difference between being stuck in place and moving forward for many enterprises.
Here are a few examples showing the benefits of agility and flexibility by using data center virtualization:
Capital expenditures on servers that will soon be obsolete are shifted to OpEx and regularly updated technology.
A new location can come online in a matter of minutes with a virtual data center compared to the lengthy process of standing up a new data center.
Unused resources and servers can be redacted in moments, with no reprovisioning or recycling required.
A virtual data center is an asset, not a drag on operations and the balance sheet.
Technology is shifting for everyone. From individual users to global enterprises, new possibilities are reshaping how the world works. Virtualization delivers benefits that are proven over time and relevant to almost every business in the world.
What is VMware?
VMware is one of the most popular virtualization software solutions on the market, and it has many features to offer. VMware was launched on March 27th, 2000, and capitalized on the trend towards server consolidation.
VMware technology saved customers/companies from contracting with multiple vendors, each for different departments. They saw an opportunity in giving people some portions of their respective environments and instead gave them access to all of it.
VMware's software allowed many technologies to work together, including:
Netware Lite (since discontinued).
Microsoft Windows Server.
Novell NetWare.
Hewlett-Packard's Tru64 Unix (now discontinued).
Intel ix86 hardware running FreeBSD or Linux operating systems.
VMware ESX.
In addition, strategic alignment with organizations like Dell, CDW, and HP helped VMware's virtualization technology gain foothold and market share with SMBs and enterprises alike.
Even though VMware has been an essential part of the IT industry since 2000, with over 200 million licenses sold worldwide, one of their main offerings was introduced a few years later.
In 2005, VMware announced its virtual data center capabilities and vSphere (virtual storage area network). These offerings build on VMware's existing technology to create a unified platform for application delivery, management of enterprise IT resources, and service level agreements independent of physical location or hardware type.
This was VMware's first step in virtualized data centers on the way to technology to provide a cloud-based platform for data storage."
VMware can also be scaled according to the needs of your business, whether you're just starting out or already have a virtual data center in place. VMware makes it easy for you to keep up with your business needs.
VMware also has a virtual data center on-demand where you can quickly deploy VMware-ready servers and storage or VMware cloud management solutions to get your new virtual data center up and running in minutes.
What VMware Can Do For Your Business
VMware's capabilities are suitable for businesses of all sizes. Whether it is just one VMware virtual data center or hundreds, VMware is designed to scale with your needs. It will help you save money by reducing hardware expenses and energy consumption.
Additionally, this virtualization technology is critical for increasing productivity through better utilization of computing power and flexible work environments for employees.
VMware also offers features that are perfect for large businesses. VMware can be used in conjunction with Microsoft applications like SharePoint Server to provide a complete virtual data center solution.
10 Key Benefits of a Virtual Data Center Using VMware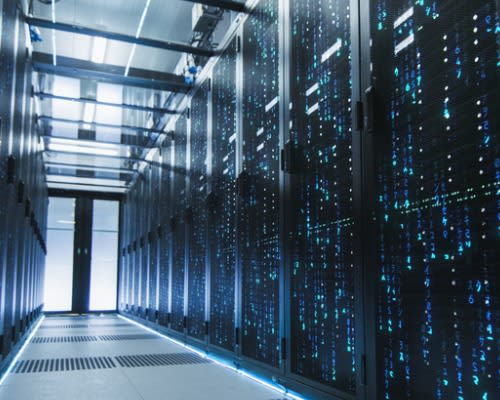 Recognizing the key benefits of VMware and a virtual data center comes down to understanding the prevalence and potential of virtualized technology itself. While cost savings and improved performance are key business benefits, the technical benefits of VMware listed below help paint an even fuller picture.
1. Experience
As mentioned earlier, VMware has sold over 200 million licenses over time. That kind of widespread adoption provides VMware's engineering and product team with valuable insights to continue improving all of the company's offerings, including vSphere.
2. Familiarity
With VMware's virtual data center capabilities, you can create a new VMware vSphere environment with the same server hardware as your old physical VMware ESX.
3. Reliability
VMware's platform provides IT departments with many opportunities, including improved efficiency, better service levels, and less downtime in production environments.
4. Compatibility
VMware can be integrated with other emerging technologies such as storage virtualization.
5. A Holistic Platform
VMware's vSphere offers a unified platform that includes application delivery, management of enterprise IT resources, and service level agreements independent from physical location or hardware type.
6. Versatility
VMware also can provide cloud-based data storage for companies that don't want to invest in their own data centers. As a result, vSphere users can grow necessary storage without the onerous capital expenditures of purchasing storage appliances or additional hardware.
7. Simplicity
VMware's virtualization technologies also offer benefits for companies that have an outdated or sub-optimal infrastructure. For example, VMware can consolidate servers and applications with less complexity, space, and power usage than when using a traditional approach.
8. Cost Savings
vSphere can reduce overall costs of data center deployments without sacrificing quality or security. VMware technology runs more efficiently and effectively than more expensive alternatives.
9. Proven in the Market
VMware's virtual data center technology is being used by many of the world's leading companies, such as Ford, General Motors, and Nike.
10. Strong Partnerships
VMware works closely with other technology providers, including Liquid Web, to ensure integrations and deployments work correctly and customers have the support they need.
Do You Need a Virtual Data Center?
Understanding the benefits of a virtual data center should tempt you to explore how this technology can impact your own business. In doing so, where you are starting from is a critical part of the consideration.
Do you have a large physical footprint right now when it comes to servers and storage?
Are you already adopting virtual and cloud technologies such as VMware?
Are you only starting to explore how your infrastructure might grow over time and exploring options?
Regardless of where you are in your consideration of virtualization technology or a virtual data center, our team at Liquid Web is here to help.
Liquid Web and VMware
Liquid Web offers VMware Private Cloud for organizations eager to leave behind the costly expense and maintenance headache associated with deploying and managing their own infrastructure.
With VMware and Liquid Web, you can recognize the benefits of a virtual data center."
You can be confident that the underlying infrastructure is optimized for your VMware workloads and individual business use case.
Improved business continuity, reduced costs, and better management and maintenance are the core benefits of a Liquid Web VMware deployment.
Leveraging VMware for Your Own Virtual Data Center
VMware can create highly available VMware virtual data centers that are more scalable and more efficient than traditional physical data centers. VMware creates VMware ESXi hosts to run VMware virtual machines and vMotion between hosts with a latency of milliseconds.
VMware also allows companies to consolidate servers using VMware vSphere, reduce hardware costs by up to 40%, and save space by consolidating multiple servers into a single server with VMware virtualization.
VMware virtual data centers are an excellent way for businesses to save money and maximize their efficiency. There are a number of features that can help your business in various ways, including creating scalable VMware virtual data centers that will work with any size organization.
Whether you're just starting out or already have a VMware-based solution in place, VMware has something for the needs of every type of company.
Our team of the Most Helpful Humans in Hosting® is ready and waiting to partner with you on developing an efficient IT strategy that leverages these VMware capabilities, so you can enjoy the cost savings now while preparing yourself for the future. Contact us today to learn more.
About the Author

More Content by Jake Fellows