LANSING, Mich., January 17, 2019 — Liquid Web, LLC, (www.liquidweb.com), the market leader in managed hosting and managed application services to SMBs and web professionals, announced the appointment of Taylor Rhodes to the company's board of directors. Rhodes brings more than 20 years of technology leadership experience to his seat on the board, including his previous role of President and CEO for Rackspace, an enterprise-focused, Managed Cloud Services company.
"We're thrilled to have Taylor's voice on our board," said Liquid Web CEO Jim Geiger. "He is an experienced hosting executive with a reputation for technology innovation, operational excellence, and customer-first focus. Taylor's appointment to our board signifies Liquid Web's continued dedication to serving businesses that are born in and dependent on the cloud and web to deliver products and services to the masses," said Geiger.
Currently, Rhodes is CEO of SMS Assist LLC, a high-growth technology startup that sells cloud-based property management software to commercial clients.
"Jim and his team bring an impressive record of successful business-building to an important segment of the hosting market," Rhodes said. "Most of the hyper-scale cloud providers focus on the enterprise-scale customer, leaving behind a large number of small businesses who need to rely on a trusted partner to make technology work for them. Liquid Web's Most Helpful Humans in Hosting™ make technology more accessible and valuable to the hard-working SMB segment which doesn't want to or have the resources to stay current on rapidly evolving technology that powers their businesses," said Rhodes.
Rhodes added, "Jim Geiger is a strong believer in the power of values-driven cultures that empower employees to create amazing customer value. I share this passion with Jim and his team and I am excited to join the Liquid Web board."
Rhodes, an early pioneer in managed hosting and cloud infrastructure, has a big heart for creating great jobs in strong company cultures. He has a passion for helping the world access technology to change business models and become more nimble, resilient, and competitive. Rhodes is a husband of 22 years, a father of three, and a US Marine Corps veteran. He tells people he lives in Chicago but his heart is in Texas.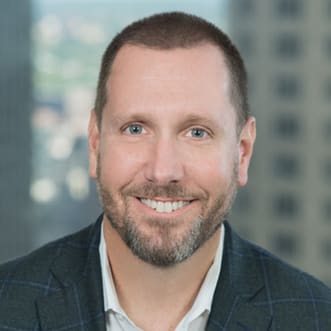 About Liquid Web
Marking its 21st anniversary, Liquid Web powers online content, commerce, and potential for SMB entrepreneurs and the designers, developers and digital agencies who create for them. An industry leader in managed hosting and cloud services, Liquid Web is known for its high-performance services and exceptional customer support. Liquid Web offers a broad portfolio designed so customers can choose a hosting solution that is hands-on or hands-off or a hybrid of the two. The company owns and manages its own core data centers, providing a diverse range of offerings, including bare metal servers, fully managed hosting, Managed WordPress, and Managed WooCommerce Hosting, and continues to evolve its service offerings to meet the ever-changing needs of its web-reliant, professional customers. With over 32,000 customers spanning 150 countries, the company has assembled a world-class team, global data centers and an expert group of 24/7/365 solution engineers. As an industry leader in customer service*, the rapidly expanding company has been recognized among INC Magazine's 5000 Fastest Growing Companies for eleven years. Liquid Web is part of the Madison Dearborn Partners family of companies. Madison Dearborn Partners, LLC ("MDP") is a leading private equity investment firm based in Chicago. For more information, please visit www.liquidweb.com, or subscribe to our Blog at www.liquidweb.com/blog.
*2017 Net Promoter Score of 66
Contact: Mayra Pena, mpena@liquidweb.com
About the Author

More Content by Terry Trout