We're the employees you would hire if you could. Responsive, helpful, and dedicated in ways automation simply can't be. We're your team.
Each month we recognize one of our Most Helpful Humans in Hosting.
Meet Michael Phelps
Michael grew up in Mason, Michigan (15 minutes south of Lansing) and graduated from Mason High School. Upon graduating, he went into skilled trades for the summer and worked in a steel and carbide die fabrication shop. But when cutbacks hit the shop where he was employed due to the recession in 2008, he knew that he needed to change tack.
Michael had developed an interest in communications, so he pursued a bachelor's degree from Michigan State University to push his career in a new direction. After graduating, he worked at a Lansing-based marketing agency. He started out as an unpaid intern and, over the next several years, eventually rose to become an integral part of the leadership team. So, in 2019, he decided to see what other options were open in the Lansing area. Liquid Web, one of his dream career destinations, was hiring.
In April of 2020, he joined the team at Liquid Web. Liquid Web supports SMBs, who are the backbone of the economy, and he wanted to help get their products in front of small shops like he used to work at to support them along their business journey.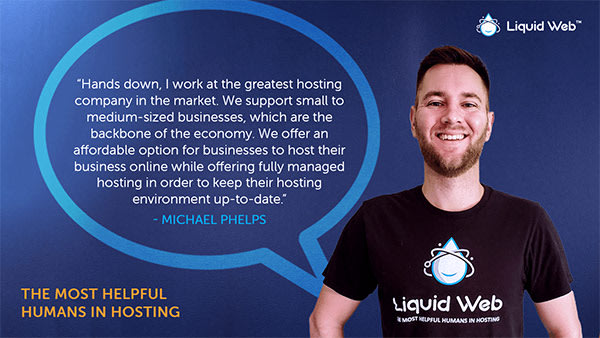 Why did you join Liquid Web?
Liquid Web has always been at the top of my list of places I'd want to work for as long as I can remember. Growing up in the mid-Michigan area, it is hard not to know about the Liquid Web story. Starting in 1997, a few young guys in a garage started a web hosting business that focused on exceptional support for clients and eventually grew into the loved hosting company over 45,000 customers depend on today.
What draws you to the Hosting Industry as a career?
The Hosting Industry is always growing and evolving. I managed the web design and development department at my previous place of employment. This experience continuously aided in my interest in the Hosting Industry and equated to a great transition into my career at Liquid Web.
Is there something specific at Liquid Web that you just love?
All aspects of working for Liquid Web are exactly what I wanted for the next phase of my career path. I enjoy the challenge of positioning our products and services in a unique way to the world. I feel cared for and that my input matters; my accomplishments and contributions are recognized.
Also, having employer-paid health insurance is truly a gift to me since I have a young and growing family.
What's your favorite part about the company culture at Liquid Web?
The people are my favorite part of this company. It's no secret that the Hosting Industry is a complex and not entirely easy-to-grasp subject. During the first few months of employment, I was repeatedly amazed at how helpful and educating my coworkers were. I can't think of a single time that someone from the product team or one of my marketing cohorts didn't take time to educate me and make sure I understood the subject matter.
In your eyes, what's the difference between Liquid Web and other employers?
They are truly invested in their employees, and it's felt throughout the organization. My manager gives me the reins to have creative freedom on my projects, which is both amazing and intimidating at times. Hosting products have many complexities, and knowing exactly which products fit for specific audiences is key. Being able to lean into my colleagues for help has been pivotal. Liquid Web is also investing in me with professional development courses, which is a huge bonus.
What is the biggest milestone you've accomplished?
Hands down, I believe I was hired and now work at the greatest hosting company in the market. We support small to medium-sized businesses, which are the backbone of the economy. We offer an affordable option for businesses to host their business online while offering fully managed hosting in order to keep customers' hosting environments up-to-date. And for the plethora of organizations going online or pivoting to have more of their business online in 2021, Liquid Web is well-positioned to help.
Tell us about the most positive experience you have had at Liquid Web.
My first major project was to project manage the development of a set of landing pages. The finished pages were very well received by my colleagues and leadership alike. Being new to hosting and having such recognition early on was truly rewarding.
What is one thing you wish our customers knew about their hosting?
Liquid Web has the products, solutions, and most of all the support to host your business, from a VPS all the way to a multi-server or large enterprise configuration. For example, a typical organization might see this trajectory over their time with Liquid Web:
A freelance web designer starts out on the low end with VPS Hosting, and as his business grows, he can add to the size of the server with RAM or storage upgrades. Eventually, he could expand the business with new clients, including a medical practice that requires HIPAA Compliant Hosting, so he upgrades to a dedicated server to get more power and meet compliance standards. After a few years, he brings on a few employees to help with the development process, so the organization can create different environments optimized for the various stages of development. He decides to upgrade to VMware Private Cloud.
All of the hosting products necessary for his organization's growth are here at Liquid Web, and coupled with our unstoppable 24/7/365 Support Team, his organization is well positioned to succeed.
Work aside, what are some of your hobbies?
Over the past couple of years, I've developed a passion for the culinary arts. This has resulted in me owning the chef hat at home and having almost all meals as my duty. It's a great way to flex my creative muscle as well as making some pretty delicious meals.
In 2018, my wife and I bought a fixer-upper and have renovated the entire house to the point that almost nothing original remains. We've done complete demos of rooms, cut and laid tile, completed a kitchen remodel, and everything in between.
The greatest part of my life is being a father to my two sons Emerson and Graham, along with my amazing wife, Dominique.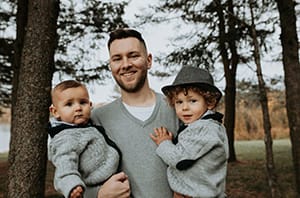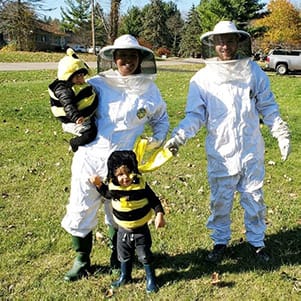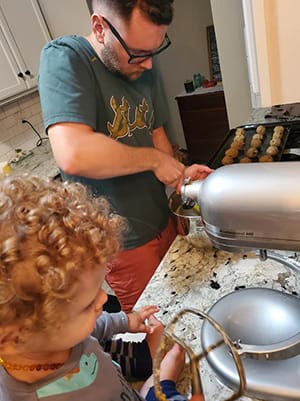 What is your favorite TV show?
It depends on the mood. It bounces between Master Chef and The Chef Show. If we're talking all-time favorites, then it's got to be The Wonder Years. Even though the show was set decades ago, the stories of youth are always the same and relatable.
If you could have dinner with one famous person [dead or alive], who would it be?
Anthony Bourdain. He was really the big eye-opener for me to the culinary arts. He helped me see how to stray away from the norms of everyday meals. Also, he didn't hit it big until well into his 40s. His journey has shown me that if you have a dream, just keep chasing it and go through the journey until you get there.
About the Author

Follow on Linkedin More Content by Todd Terwillegar