In a perfect world, every potential website client who contacts you about a new WordPress project would know exactly what they need, have a clear scope of work with a requirements list, and understand the costs associated with their request.
But perfectly educated clients are rarely reality because they don't build websites or work with WordPress for a living. They don't spend all of their time learning about web design and web development. They aren't experts in WordPress and shouldn't be expected to become experts.
Clients hire you because they are busy running their business and doing what they do best, and they trust you to be the experts they need:
To guide them through the process
To educate them when necessary
To put their goals and best interests first at all times, and
To provide an accurate, honest, clear estimate of the cost up front
Often, pricing WordPress projects is a process of discovery, like peeling back layers of an onion to learn about obstacles and constraints, gain clarity about requirements and objectives, set expectations, and map out the scope of work and project deliverables.
Pricing WordPress Projects
Without enough information up front, pricing WordPress projects is tough because assumptions and educated guesses must be made about the full scope of work, which is never the best approach.
If the quote is too high, there is a risk of losing the project and the client.
If the quote is too low, there is a risk of not being taken seriously or being second-guessed as to why your estimate doesn't align with other quotes gathered.
When information is missing, it causes problems for potential clients as well, creating a confusing gap between the expectations of the prospect and the estimate provided by the designer that can be difficult to overcome — especially if the designer isn't confident in communicating the value they deliver and skilled in explaining and pitching the reasoning behind and benefits of the solution they are proposing.
Effective Pricing Helps Designers and Clients
When you do your due diligence and a potential client works with you during the estimating process to provide as much detail and information as possible, the result is a clear, accurate, detailed estimate — and everyone wins.
Designers and developers win because they are able to confidently deliver accurate estimates based on clear deliverables, timelines, and an agreed upon scope of work — and enjoy fees that are in alignment with their experience and expertise.
Clients win because they receive a clear, accurate estimate that explains exactly what they will get, at what price, and when. This will help set expectations, dispel confusion, and reduce revisions and future surprises.
When you quote new projects accurately by having open and honest conversations with new clients about price and expectations, projects will run more smoothly, there will be less stress, and you will enjoy your work more.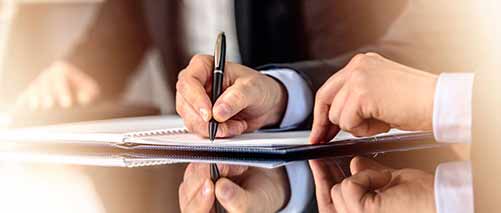 Pricing WordPress Projects When You Don't Have A Clear Scope Of Work
Unfortunately, there are times when:
A client doesn't have answers to your questions
Not all of the details, requirements, or obstacles are clear
The prospect will not answer questions or share the details you need
A simple request is far from simple
In all of these scenarios, it's easy to fall into some pricing traps and to make mistakes that can create stress, frustration, and potential conflict.
Some of the most common mistakes made when quoting web design projects are:
Not Enough Due Diligence
As a professional web designer or developer, you can't take a client's word on face value alone because often there is much more to the story that isn't being shared. By not getting all of the information needed up front, projects are more likely to hit major obstacles, require change orders, encounter added cost, and cause frustration and stress.
Focusing Only on "Doing" Time
When asked for a quote from a potential client, it's easy to fall into the trap of basing the cost on the amount of time it takes them to do the actual work.
The problem with that approach is that you then fail to account for the hours spent on project management, email communication, meetings, phone calls, research, training, file preparation for print or go-live, revisions, searching for stock photos, testing typography stacks, brainstorming or sketching ideas, and configuring premium plugins, etc.
Using Assumptions and Educated Guesses
Pulling information out of a prospect is not a comfortable task. Instead, most designers and developers ask a few questions and move on, creating a proposal based on what they assume the full scope of work is.
Yikes!
Not providing an accurate estimate sets the stage for surprise costs and major delays.
"Should Be" Pricing
I know you want your clients to love you and you want to make the process as easy as possible for them to say yes and hire you.
Unfortunately, this often leads to skipping over the work to gain the critical information needed to provide a detailed estimate. As a result, only a ballpark estimate, based on what something similar "should cost" instead of what is actually costs, is provided — these estimates are often MUCH lower than they should be and based in fear, not real data.
How To Deal With Unknowns In Pricing WordPress Projects
2018 marks 21 years of working as a web designer and 13 years as an agency owner. In that time, I have made all of the pricing mistakes listed above and have learned quite a few lessons along the way. Those experiences are what allow Bourn Creative to now confidently provide accurate proposals for new work that is a great fit for our expertise.
Let's look at the four most common scenarios we encounter with potential clients, where there are unknowns and uncertainty, and explore the best ways to handle pricing WordPress projects effectively.
Pricing A Simple Web Design Project
Rarely is simple ever simple. What seems simple to a potential client — like a simple five-page website — is actually quite complicated, and often several external factors must be accounted for due to their impact on the project.
Here are 9 Things You Must Know Before Creating a New WordPress Website.
For example:
There may be technical debt — technical problems or issues that existed before you got involved. This may include things such as hosting accounts with other sites located in that same account, messy hosting accounts, lost passwords, no access to accounts, past hacked sites, outdated WordPress installs or plugins, etc.
The client has no branding in place. A simple website design project quickly becomes something much more complex if the client doesn't have a logo, color palette, or typography stack established and the designer or developer must create it as part of the project.
If you encounter situations like these, there are a few options to avoid surprises in cost for the client and an eroding hourly rate for the designer or developer:
OPTION 1: Most technical debt issues happen when taking a new website live. If dealing with an existing hosting account, consider quoting a flat rate for the theme design and development, and quote the go-live of the final site hourly (with a ballpark range/not to exceed amount) to ensure your time is covered.
OPTION 2: Offer a paid technical assessment to be completed before you quote the project. In the paid technical assessment, review the existing site, hosting account, forms, and more to identify any potential issues. At the end of the technical assessment, the client has a report of the findings, and you have the data needed to provide an accurate estimate based.
If the client signs the contract, consider offering to apply the technical assessment fee toward the initial deposit.
OPTION 3: Think about every external item that may affect the project. Ask the client about branding, content, imagery, opt-ins, forms, and more. For items not included, but may be asked for later on:
Be very clear about what IS and IS NOT included in the base estimate.
Include items as optional "add-ons" in the proposal. This will establish that they are not included and set an expectation of cost should they be requested later on.

Pricing WordPress Projects for Existing Websites
Sometimes you'll receive an inquiry from a potential client who originally hired another company and is looking for a new partner.
In these cases, when we review the sites during our initial consultation, we find some egregious errors, and we know (from experience) that for every error we see on the front end of the site, there are probably ten we can't see — and that is a tough place to be.
In this situation, before we get to an official proposal, we pitch a discovery project with a set number of hours. Discovery Projects allow you to see what was really going on in the back end of the site and gives the potential client the ability to test the waters and see what it would be like to work with you.
At the end of the discovery project, the potential client has a report of exactly what was done, what is still left to do, what concerns/issues were identified, and how we propose to handle the new issues moving forward.
The keys to a successful discovery project are to:
Agree on a set number of hours for a flat fee.
Outline the deliverables or tasks to be completed and to prioritize the list.
Over-communicate and communicate clearly — let them know exactly what's happening, what you are finding, and how it will impact the list of desired deliverables.
Create a plan for what happens after the discovery project is over (this will shape your future estimate).
Establish boundaries and expectations, demonstrate processes, and set the tone for the rest of your relationship.
Lack Of Information
Sometimes a potential client will fill out your WordPress Inquiry Form and answer every question with things like:
I don't know
Isn't that your job?
Not sure
None
You tell me
Unfortunately, it is VERY difficult to provide an accurate estimate when the prospective client provides no details about what they want or need. In this situation, send the prospect an email with a couple of follow up questions.
If they respond and provide good answers, schedule a call to ask more questions and get the information we need to provide an accurate estimate.
If the website project is more complex — like a membership site, online course, or eCommerce site — and the prospect hasn't yet thought through the details, consider pitching a Scoping Project. In a scoping project, the prospective client pays you as a consultant to help them create a project requirements document or creative brief.
During a scoping project, the focus is not on design and development, but on:
Identifying constraints
Detailing all requirements
Outlining milestones and deliverables
Planning the scope of work
Defining the objectives — what success looks like
At the end of the scoping project, one of two things may happen:
You and your client decide that you enjoy working together and armed with a clear scope of work, you can now provide a detailed, accurate estimate for the design and development of the project.
You decide during the Scoping Project that the partnership isn't going to be a great fit. In this case, the client now has a clear scope of work and requirements document they can take to any other company to get a quote.
When Prospects Won't Provide Any Information
Some prospects don't want to provide any information about their project.
They leave important fields on project inquiry forms blank or provide no answer
They can't or won't answer your questions, and in most of these cases refuse to talk about their budget
They object to a technical assessment, a discovery project, or a scoping project
However, they will still want an estimate and a timeline.
Unfortunately, most of the time these inquiries are ignored or deleted because it is a signal that the prospective client isn't serious about their project, or they are spamming inquiry forms hoping for a cheap quote — and there just aren't enough hours in the day to chase down people who aren't serious about their project.
But there are going to be those who demand an estimate and a timeline anyway. In this case, you're making an educated guess as to what the project scope will be based on previous experiences and adding in "what if" pricing to cover your time in case the worst case scenario present itself.
Pricing WordPress Projects for the Unknown
When pricing WordPress projects for the unknown, you must account for your time. Quote the potential client your hourly rate, give them a ballpark range of hours, track your hours, and bill them for the total. Remember to track your time for discovery, research, client communication, project management, phone calls, meetings, file preparation, design, development, etc.
Use a three-pronged approach. Evaluate:
The estimated number of hours you think it will be
The best case scenario number of hours
The worst-case scenario number of hours.
Use these three numbers to make an educated decision about the final estimate amount.
Tips On Communicating With Prospects
When communicating with prospects, don't rely solely on email. Pick up the phone, schedule a Zoom meeting, jump on Skype, or do a Google Hangout as soon as possible. You will gain much more insights into your client's feelings and attitude about the project when you can hear their voice and see their body language and facial expressions.
Keep asking them questions until you get the clarity you need to provide an estimate you can feel confident about. Ask questions like:
When you say X, what does that mean to you?
Can you explain your thoughts behind X?
Occasionally, a potential client will get testy about the persistent question asking. It's important to communicate that when it comes to technology, often people mean very different things when using the same language. Share that your questions are critical to ensuring everyone is on the same page and that no incorrect assumptions are being made.
The goal here is to provide the client with the most accurate and complete estimate as possible and reduce or eliminate future surprises.
When To Turn Down A Project
If a potential client will not answer your questions, will not speak with you on the phone about the project, and is extremely difficult to communicate with, consider turning the client down. Likewise, if the project isn't a great fit — usually due to budget, timeline, or requirements — pass the project to another provider who is a better fit.
At Bourn Creative, for us to consider a project, it must be a match for our skillset, interesting and fun to work on and return a profit to the company.
If we are presented with an awesome new project and there is one aspect of the project that will be new for our team, we will provide a proposal for the project and reinvest the agency profit back into the project to learn something new and boost our skills.
If the potential project has two elements that are new for our team and we already have an existing relationship with a specialist in that area, we will take on the project, dedicating our profit to learning something new and boosting our skills.
If there are three or more elements of the project that are unfamiliar to us, we will pass on the project and refer the client to another provider we know and respect.
We never increase the cost when pricing WordPress projects to cover our learning time.
Pricing WordPress Projects Is A Process
Pricing WordPress projects with unknown variables isn't easy or fun for anyone! It creates inaccurate estimates based on assumptions and guesses and causes more obstacles and increases in cost throughout the project.
By taking the time to do the necessary due diligence up front, asking a lot of questions, and pitching a technical assessment, scoping project, or discovery project, you can mitigate the challenges that come with unknowns and gain the knowledge you need to provide a clear, accurate estimate.
Understanding how pricing WordPress projects to increase profit and decrease stress will create more successful client relationships with more clarity, fewer surprises, and greater satisfaction.
Need Help with Your WordPress Site?
Stop worrying about plugin updates, managing multiple sites, image compression and more with our Managed WordPress Hosting.
About the Author

More Content by Jennifer Bourn