Wondering what the best subscription business models are these days? It seems like there is a new subscription to sign up for each week, and the competition is getting fierce for those looking to start a new subscription business.
Some common everyday examples you might think of as the best subscription businesses could be:
Box kits with meals or wine.
Fitness or nutrition apps.
Streaming services like Disney+.
Newspapers like The Wall Street Journal.
Games like Fortnite.
These are all part of the new trend in offering subscriptions on a recurring basis in order to receive their products and services for a period of time at a set price.
Why are these companies making the move to the subscription world? Is it because of technology, the customers needs, or both?
The main reason to choose this new subscription business model is based upon the idea of selling access to a product or a service to customers on a recurring basis in order to receive monthly, semi- annual, or annual subscription revenue in return on a consistent basis.
According to Zoura, revenue in the subscription model has grown 5x more than the retail sector or the S&P500 from January 2012 to June 2019."
An upward trend is happening in the philosophy of renting vs owning/buying products and services. The new generations are okay with not owning anything, whereas their parents always felt the need to own something outright. A rentable or subscription approach will be a fantastic way for companies to get more sales over the next decade.
Since the 1950s, the subscription has existed in some form, such as your newspaper collection person coming each week to get payment, or even having milk delivered to your door.
While these companies still exist today, it is important to consider new trends since it is believed by several sources that 75% of all organizations that sell direct to consumer will be subscription-based.
With all that said, how can you adopt your business model to capitalize on this shift?
We will take the three best subscription business models used today, provide an example of a company that has implemented it, why it is successful for them, and how it could be for you too.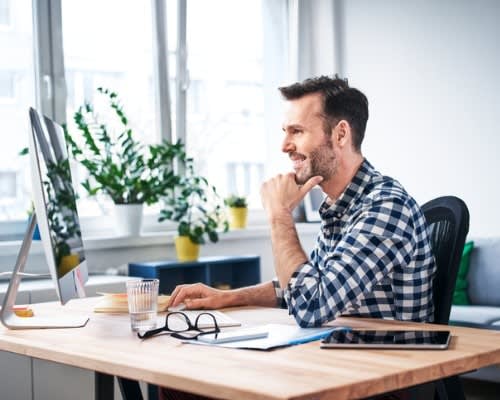 Top Three Best Subscription Business Models to Watch in 2021
1. Subscription Box
Niche products in this subscription business model provide a way for the business to replenish the customers' stock in weekly or monthly deliveries. Some categories of subscription boxes that have shown growth over the last three years are apparel, personal grooming, and pets. As of 2018, there were over 7,000 subscription box companies and currently 18.5 million subscribers, with 35 percent of them having more than three subscriptions in this category alone, per the Subscription Trade Association 2019 Annual Report.
Top Subscription Box Business
One successful company in this space is HelloFresh, a European company with a market cap of $10 billion and revenues in 2019 in excess of $1.9 billion. HelloFresh allows customers to sign up to receive food delivered directly to their house. They bring fresh ingredients directly to your door so you can make dinner for your family, are more sustainable than grocers, and the ingredients are shipped from the source, known as farm-to-table. They can serve breakfast, lunch, or dinner, and have multiple ways for you to place your order. The creativity they have on their website is what makes them different then others in this space.
Being flexible with the customer and giving each customer the ability to get exactly what they want and when they want it has been the most important part of the box model.
Dollar Shave Club, Stitch fix, and Ipsy have all seen this success by giving customers many options to buy and offering options for delivery schedule. They use Artificial Intelligence and surveys to help seamlessly guide you through quick and easy decisions that take you directly to the shopping cart for purchase. A few days later, the packages start arriving.
The subscription box model is one of the best business models because it provides the customers options.
Key Takeaway: If you plan to create a subscription box business, make a simple website with easy click-throughs. Provide lots of options that take a customer from beginning to end in as few clicks as possible. Your website speed is what sells today, and even Google rewards websites with the fastest loading times, with 3 seconds or less being ideal. Try having a mix of preselected items, mixed, or even mystery boxes to simplify the process.
This ability to choose is what millennials want and the main reason behind this model's success.
2. Streaming and Media
Streaming and media services provide content to consumers on a subscription basis (usually monthly) in order to provide entertainment or news at home on their TV or while traveling through their tablet or smartphone.
Streaming services and media businesses were among the first to move toward a subscription business model. The newspaper was one the first mainstream media to be purchased on a subscription basis.
Print, media, audio, and video streaming services companies state that 15% of all online shoppers have subscribed to an eCommerce service in 2019, with 46% of those belonging to a video online streaming service like Netflix, per the Subscription Trade Association. The ease-of-use, the ability to access the Internet from anywhere in the world, and the rise of the iPhone have propelled this model into heights never before imagined.
Top Subscription Streaming Business
One of the most successful streaming businesses operating today is Netflix. Netflix is 20 years old and was founded in 1997 originally as a DVD rental business. In 1999, it created its subscription service for $15.95 to rent movies with no return date or late fees. Netflix was relatively unknown at that time.
By 2006, Netflix had 6.3 million subscribers. How did they do it?
They grasped that if you had more content, you would get more subscribers, which would lead to more recurring revenue. They made it easy to choose the movies you wanted, had an excellent delivery system, and easy-to-understand renting and return policies.
As the Internet grew, the digital content grew with it, and by 2011 they had 23 million subscribers. Today, Netflix has over 73 million subscribers."
Ease-of-use and providing customers with items they had no access to before were how they were able to grow. They had options with content and provided real-time value with the ability to watch a movie at the exact times you wanted to for a monthly fee.
A study by Mckinsey stated that subscribers in this space are most likely to be 25-44 years old, 61% female, that have college degrees and make between 50-110k a year.
Key Takeaway: If you plan to start a streaming subscription business, ensure that you are providing your customers with four key items:
A service or product that they previously didn't have access to.
A product or service that is extremely easy to use.
Content that can be accessed anytime (24/7/365) at any place.
If a product, that it can be shipped to anyplace in the country doing business.
These four takeaways will lead you to have greater success and a long-term future in this space.
3. Software, Platforms, Infrastructure Services
This type of service subscription model offers customers the ability to use software, platform, and/or infrastructure on a monthly basis with a recurring fee.
SaaS, PaaS, or IaaS products and services have had a compound annual growth rate over the last five years at 7.3%. They have also had the lowest churn rates of any subscription segment per the Subscription Trade Association. Being able to offer different pricing models makes this segment more diverse with how it presents its options to customers. Gartner stated in its cloud forecast that SaaS revenue was predicted to be $266 billion in 2020 and rise by 16% in 2021.
There are two common ways for pricing in this model:
Free Trials – In this segment, the association states that 34% of all SaaS businesses offer free trials. It helps acquire new leads and convert leads to customers to generate recurring revenue.
Tiered Pricing – This is the most common method and allows companies to offer pricing and product bundles.
Top Software, Platform, Infrastructure Service Subscription Business
One successful company here is VMware, which just saw a 12% increase quarter over quarter in Q1, with its SaaS business alone growing 39% year over year. They are one of the top cloud providers in the market today. They built a product that was missing from the market, just like other SaaS start up companies using the Internet. They service customers globally.
Key Takeaway: The Internet gave the ability for small and local SaaS, IaaS, and PaaS companies the ability to sell to every other place in the world with ease. If you are living in this model, ensure that you have a website and eCommerce platform that will allow you access to everyone in the market for your service. Do not limit yourself.
Which One Did You Pick? Managing Your Product Pricing Model
Once you make the decision on which model best suits your overall business model and the subscription services or products you are selling, you need to manage the product pricing model. The customer's ability to have choice will create long-term customers and higher ARPU for your business.

About the Author

More Content by David Gibb