It's not surprising that, over the past few years, both cloud and on-premise IT infrastructure have been getting more and more complicated for most companies.
Complex systems present lots of challenges that require a lot of time to be done right, such as the need to continuously monitor performance, conduct frequent upgrades for old hardware, streamline resources and storage that's not being used, maintain high security standards, and troubleshoot random issues.
That's why most IT departments would benefit from a solution like VMware vRealize Operations Manager (vROps) — a unified, AI-powered platform for continuous performance optimization, cost management, remediation, and compliance.
The flexibility of vROps VMware allows it to be installed either on-prem or as-a-Service and works with a private cloud host as well as hybrid or multi cloud environments.
This operations manager provides seamless full-stack visibility into your physical, virtual, and cloud infrastructure, including virtual machines and containers.
vROps is by far the best way to automate and simplify your operations management and take advantage of predictive analytics at almost any scale.
Organizations that would benefit the most from vROps are those that currently lack efficiency across their various IT environments and would like to reduce their IT infrastructure investments through smart optimization.
Companies that are already using VMware vSphere or VMware vSAN would find vROps integration particularly beneficial.
What is vROps VMware: Everything You Need to Know
What is vRealize Operations? Put simply, vROps is a semi-autonomous VMware utility that leverages the power of AI to help monitor, troubleshoot, and manage any virtualized environment. It can be purchased as a standalone service, included in vRealize Suite, or subscribed to with vRealize Cloud Universal.
VMware vRealize Operations Manager collects data from each object throughout the virtualized environment and then stores and analyzes it to detect and resolve any issues.
One of the biggest advantages of vROps is that it's able to identify problems before your own IT team or your customers, giving you a timely heads-up on anything that might go wrong.
The three major features of vROps are holistic cloud monitoring, a native console, and federated views.
Holistic cloud monitoring knows the difference between public cloud and private cloud and uses AI analytics for all data throughout your whole infrastructure.
A native console is built with vSphere, VMware Cloud, and vSAN in mind, and features integrated instrumentation that works with most virtualized VMware products.
Federated views allow you to segment information based on geographically-separate data centers and vROps instances.
vRealize Operations Manager Architecture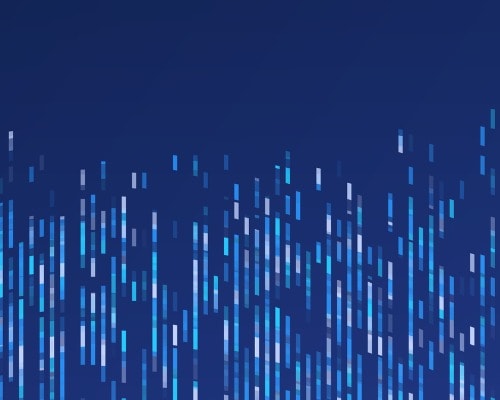 vROps architecture is designed in a way that makes it possible to track multiple data sources at once and predict the behavior of every data object within its parameters.
To ensure high availability and scalability, a few types of vROps Manager nodes are usually deployed:
A master node is the primary node that's able to perform all data collection and analysis and is used to manage other nodes.
A replica node is optional and can be created for high availability purposes.
An additional data node is used in larger deployments to help with data collection and analysis.
A remote collector node is not part of the analytics cluster but is sometimes required in distributed deployments to navigate firewalls, work with remote data sources, and optimize bandwidth.
Each node also features the following components:
Product/Admin UI that lets the user control the interface.
Rest API/Collector that gathers all the data from the other components.
Controller that handles the data flow.
Analytics that takes care of all calculations and associations between data sets.
Persistence that performs read/write operations.
xDB that stores data from the HIS (historical inventory service).
Global xDB that keeps track of all user preferences and customizations.
FSDB that contains all the collected metrics in raw format.
vROps Badges
To really understand what vRealize Operations is, it's also important to know how it uses badges. Badges help test objects as well as find and correct any issues. There are divided into three different types:
A health badge shows the overall status of your system and is used to deal with immediate problems.
A risk badge indicates potential problems in the future that might affect system performance.
An efficiency badge shows the best way to run all current processes more efficiently.
What is the Difference Between vSphere and vRealize?
When talking about VMware, it's important to not only answer questions like "what is vRealize?" but also how it is different from vSphere.
Unlike vRealize, which is essentially a monitoring tool that is often part of the larger vRealize Suite, vSphere is a complete virtualization platform that can power all kinds of virtual machines using vSphere VLAN, for example.
While vRealize Suite can work both in private and public clouds, with the addition of vSphere, it can turn into the full vCloud Suite to create an enterprise-grade cloud infrastructure.
Liquid Web Knows VMware
Still not sure what vRealize Operations Manager is and how it can benefit your company? Wondering how you can integrate vRealize and vSphere? Reach out to Liquid Web and one of our friendly technicians will answer all your questions and help lay out a robust infrastructure blueprint for your company.
About the Author

More Content by Jake Fellows