In recent years, many companies and consumers have embraced cloud computing. Over the course of the COVID-19 pandemic, it became a crucial resource for businesses to continue their work while remote. Cloud computing continues to grow globally, and its total market value is estimated to reach over $750 million by 2027.
The Best Cloud Trends for 2022
Several trends are emerging and will shape how the industry will grow in 2022:
Adoption & Increase In Size
The market for cloud computing continues to expand rapidly, and more companies and consumers are choosing to adopt cloud services and platforms for improvements in security, advancements for remote work, and overall advantages compared to traditional forms of infrastructure. With this increase in size, many companies are choosing to expand the number of providers they use, and they will need to watch their spending carefully.
For example, Orion Law Management rehosted in the cloud quickly and securely using VMware Private Cloud. This allowed their business to expand to various clients across the United States and saved their clients money.
Multi-Cloud
Multi cloud is when more than one cloud service or platform is used. Several companies are flocking to this approach to run their businesses due to its benefits. 81 percent of Gartner survey respondents indicated that they use two or more cloud providers. The multi-cloud tactic provides a way to cover needs and wants that a single provider may not cover.
One Japanese airline company chose a multi-cloud approach to address different areas of operations. According to Kyndryl, the airline uses four different clouds - an on-premises private cloud using VMware to host data, a public cloud via dedicated Infrastructure-as-a-Service (IaaS), a public cloud via shared IaaS and Platform-as-a-Service (PaaS), and a hybrid cloud to manage operations.
Despite the many benefits, there are still some drawbacks to the multi-cloud system. Complexity increases with each provider or platform. This complexity creates a major concern for security. Checkpoint recently reported on the findings of the 2022 Cloud Security Report. Checkpoint noted the following from the report:
80% [of respondents] have to juggle three, [sic] or more separate security solution dashboards to configure their enterprise cloud footprint."
It has become enough of a concern that Strata Identity Inc. released Hexa, a tool that aims to simplify security for multi-cloud users.
Artificial Intelligence
Throughout the tech and digital world, artificial intelligence (AI) continues to flourish and increase in prevalence. Use cases for AI continue to grow and expand, which reduces repetitive tasks and the number of mistakes caused by human error. Businesses have been able to use AI to draw consumer attention and loyalty because operations are more efficient and effective. One example is Lyft.
The rideshare company has to manage multiple drivers and passengers across the United States. Thankfully, AI offered through AWS can pull analytics, run diagnostics, and more without the need for human oversight. Lyft, valued at $11 billion, has been able to maintain business despite direct competition from Uber.
Serverless
Techmagic has noted that serverless computing, sometimes known as Functions-as-a-Service (FaaS), is an effective model for hosting business operations. Codepen and several others have been able to reduce and streamline operation costs while improving security. In fact, Codepen has been able to manage up to 200,000 requests per hour.
Hybrid
The hybrid model offers the scalability, burstable bandwidth, and resources of public cloud services along with the security and isolation of resources of a private cloud. This combination allows companies to expand rapidly while managing neverending cybersecurity threats. Many streaming services like Netflix grew rapidly during the pandemic. For instance, the BBC reported the company gained over 18 million subscribers in 2021.
Netflix was able to take on this expansion while protecting client, consumer, and employee data because of its hybrid model.
Cloud Gaming
Another trend that is quickly emerging is cloud gaming. Xbox, Playstation, Amazon Luna, and Google Stadia are all vying for consumer attention as they have launched their respective cloud gaming streaming services. Players can play selected games via streaming from compatible devices, and they don't have to commit to a single purchase. Instead, after paying a monthly subscription fee, they will have access to a game library from which they can choose titles to play.
There is also artificial and virtual reality (AR/VR) within cloud gaming, and their offerings go beyond traditional video games. Users' avatars will be projected into the AR/VR, and users can then interact with what is available. The rapid growth of cloud computing is changing how AR/VR technology works. As a result, there are hopes this technology will evolve further and allow for safer and more immersive training in dangerous fields like those that work with hazardous chemicals.
The adoption of recent advancements in technology has made cloud gaming and cloud AR/VR a viable business opportunity, according to emerging research on the video game industry from Liquid Web. One company that stands out is Nvidia's GeForce Now, whose entire model is based on video game cloud streaming. They offer over 1,000 game titles, and their streaming services allow for older hardware to run newer games.
Honorable Mention: Cloud Cyber Crime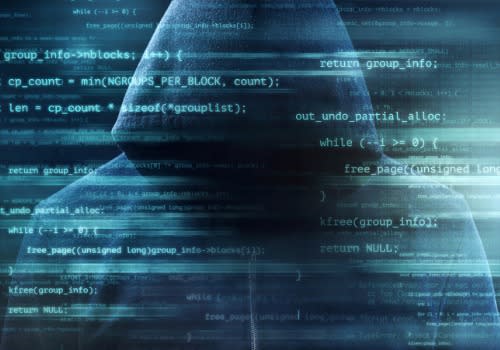 In the digital world, everything is a target, and cloud computing is no exception. Unfortunately, cloud cyber attacks are expected to increase throughout 2022, and a recent cyber attack study conducted by Liquid Web showed many key findings to be aware of. Phishing is still the most prevalent attack type; however, brute-force attacks are a close second, and 45 percent of cyber attacks targeted middle management employees. What's more, their findings indicated the lasting effects of cyber attacks like revenue loss and an increase in security spending.
5 Best Practices To Keep Up With Cloud Trends in 2022
Here are five practices you can incorporate to ensure you will keep up with the trends and competition.
1. Optimize Cloud Management
Cloud cost management is paramount to the health of your business. Well-managed cloud costs will cut expenses, streamline operations, and provide a clearer look at business procedures. Optimization is an ongoing process that involves several steps and components, including planning your budget and sticking to it, cloud monitoring, use of real-time analytics, and holding members accountable for their portion of the budget.
2. Tailor Cloud Services to Business Needs
One of the trends for 2022 is multi-cloud use due to its advantages like overlapping services, which helps with compliance and global availability. Moreover, businesses are looking to use multiple providers to fill in the gaps. You will need to pinpoint what needs you have and what needs you want to have addressed. Then, you will have to find the services and providers that align with your identified needs.
3. Communicate With Your Clients
You want your business to remain appealing as the industry saturates with more providers. Updating and informing your clients keep them in the loop about what services you have to offer and what changes you are making. Whether you choose to convey information via email, text messages, or phone calls, what is important is that you are communicating. Consumers are looking for what value working with your brand brings rather than just your services. Updates, tutorials, and FAQs are all great newsletter fillers. Moreover, this keeps the line of communication open between you and your clients.
4. Centralize & Simplify
Companies will employ various strategies for vendor consolidation and vendor management. Regardless of the strategy you choose, you will need to consider uptime, scalability, performance, and ease of use. For instance, you can address uptime by scheduling downtime during low traffic times. Otherwise, you may choose to have multiple vendors that overlap. Thus, if one system is down, the other will fill this gap. There are pros and cons to hosting consolidation vs management.
Those who choose to consolidate typically spend less time managing their vendors, improve their rapport with their current provider, and can reduce how much you spend on services. The downside is you will have to find a provider that fulfills your needs at a reasonable rate. On the other hand, those who choose a multi-cloud approach will need to manage their vendors effectively. This means more time evaluating each vendor and how they impact your business, maintaining communication and rapport with each vendor, and juggling the complexity of multiple systems. Having multiple cloud vendors means they can supplement each other's pitfalls, and you obtain various perspectives for problem-solving.
5. Educate Your Team
Knowledge creates a strong and effective team. Education comes in many different forms, so you will need to decide what information needs to be prioritized and how to relay it to your staff.
Technology & Knowledge
Some of the trends for 2022 involve technology and changes that are only in their infancy. As a result, there will not always be a clear answer. Be sure to obtain training for yourself and your team for any new software. Furthermore, it is important for you and your team to understand how to troubleshoot when an obstacle is encountered.
Compliance Requirements
Another area of change that staff will need to remain up to date on is compliance. The flux in technology lends itself to many improvements, but legislation and compliance obligations may also shift with the tech changes. Poor compliance can lead to fines, declines in authorization rates, poor reputation, vulnerability, and, last but not least, potential legal complications.
Compliance is one component of security, and poor security comes with many of the same consequences of being out of compliance. People are one of the most common attack vectors because they provide a one-way ticket to valuable information, and people are targets that tend to make mistakes. Education, especially hands-on, will help team members understand and know the best practices for security operations.
Modernize with Liquid Web
Many of the trends for 2022 are innovations that improve the quality of operations for users, and several companies have chosen to consolidate cloud vendors which reduces costs and complexity. Liquid Web offers several options for this shift like VMware Private Cloud or even hybrid cloud options.
About the Author

More Content by Melanie Purkis