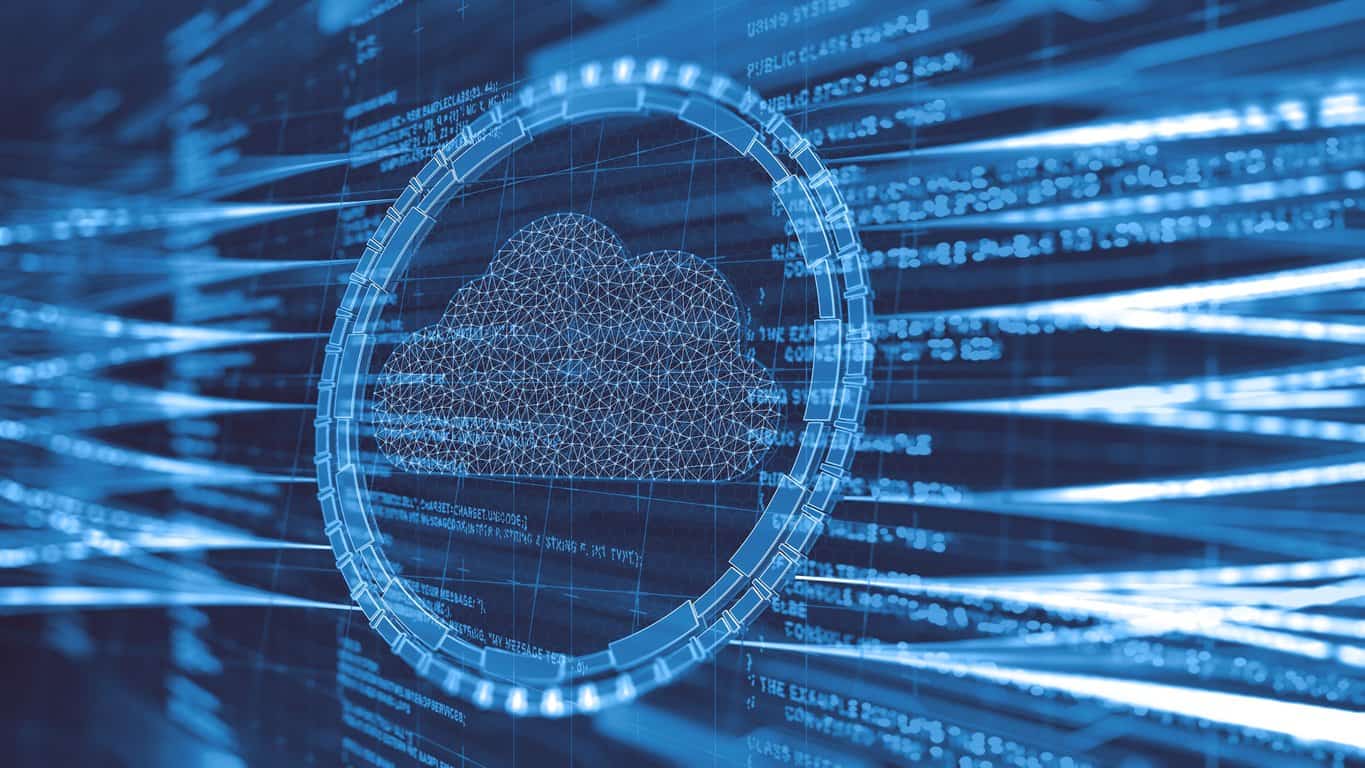 If you've been in or around the web hosting business at all in the past few years, you have heard of the cloud or cloud servers. You also may have heard of virtual servers, virtual machines, or virtual private servers. There are many different hosting options to choose from. In this article, our focus will be on cloud VPS (virtual private servers), also called cloud VPS hosting or VPS cloud servers.
Exactly what is cloud VPS, and what benefits does it have for your hosting environment? Let's take a closer look.
What is the Cloud?
Before we jump into the details of VPS cloud servers, let's explore cloud computing in general. By definition, cloud computing is the practice of managing, storing, and processing data via a network of remote servers hosted on the Internet. Before the invention of cloud technology, this was done on a local server or a personal computer.
If you're thinking about migrating your hosting to the cloud, you'll likely be choosing between cloud VPS or cloud dedicated. Cloud dedicated, or bare metal servers, are instantly deployable, preconfigured servers with all resources virtualized and ready to go.
Things are a bit different with public cloud hosting. Public cloud is offered on a pay-per-use basis and exists as a virtualized pool of resources across multiple servers.
What is a Virtual Private Server (VPS)?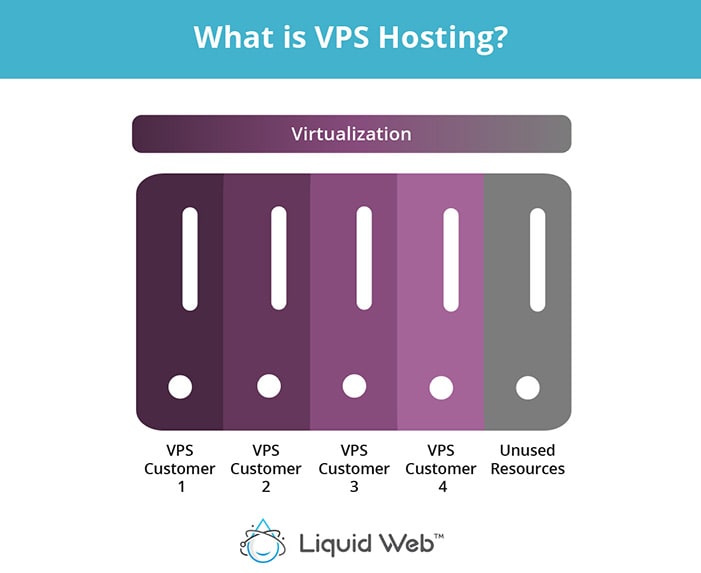 Next, we want to understand what a virtual private server is and how it works. VPS is an isolated hosting environment that uses virtualization technology to allocate resources from a single host (such as a dedicated server) or a cluster of hosts.
A hypervisor or virtual machine manager (computer software, firmware, or hardware that creates and runs virtual machines) is implemented to run virtual machines on a host/parent server. Each virtual machine within the host server is called a guest or child instance.
Cloud VPS Hosting
The Liquid Web Cloud VPS Hosting Platform is a proprietary cloud computing solution based on KVM, Linux's Kernel-based Virtual Machine. The essence of what cloud VPS is, is scalable, virtualized resources as a service for purchase on a utility basis.
By combining the benefits of cloud computing and VPS, you get dynamic provisioning in a scalable, virtual environment. Resources needed for most projects are available in minutes, giving near-instant access to a new server. Best of all, you can do this without needing to migrate your data or change your server settings.
Benefits of VPS Cloud Hosting
Companies experience definite advantages by applying both VPS and cloud computing technologies to their hosting platform. Here are some of the benefits:
1. Allocated Server Resources
If you're familiar with what a dedicated server is, you'll notice the similarities between them and VPS cloud servers. While a VPS cloud server isn't a dedicated physical environment, it offers many of the same benefits.
The most significant of those benefits is access to an individual pool of cloud VPS resources. Your company is the only client able to access the CPU, RAM, and disk space of that particular VPS server.
2. Increased Security
This is another area where VPS cloud servers mimic their dedicated counterparts. The fact that you're the only tenant using a particular virtual machine within the VPS host instantly makes your data more secure.
If you're comparing cloud VPS to shared hosting, the security of cloud VPS takes the cake. In a shared environment, customers are given access to a public pool of hosting provider resources. This can cause challenges if another user grows to the point where they begin to use the majority of storage and memory infrastructure.
Also, without data being shared between millions of users on a public or shared hosting environment, there's much less opportunity for threat actors to cause damage or exploit vulnerabilities on cloud VPS. Since multiple clients are sharing resources on the shared hosting provider's overall machine, the level of cybersecurity in a shared server can be much more easily compromised as compared to cloud VPS. With dozens of customers or more accessing the same server, it doesn't take much for digital threat actors to find their way into the system. Each of those customers may also have several employees accessing the shared network from their own end-user terminals. This makes common attacks like phishing, malware, and trojans very easy for hackers to execute in a shared hosting environment.
Additionally, on VPS servers, customers have root access control over their server. This account is a superuser that gives you access rights to the entire system. This is an important security measure as root access is one of the main target areas for digital threat actors.
3. Full Control
Shared or public hosting environments in the cloud often require you to contact a third-party hosting provider to make changes to server resources. What cloud VPS is doing to operate differently is providing the cloud's flexibility with the control of dedicated resources.
Since you're the only tenant using your partition of the host server, what you say goes. Utilize resources however you please, and you'll have no cause to worry about insufficient resources for your site or applications.
4. Speed
Speed is an essential part of the overall user experience. Your app, website, or eCommerce store needs to provide what your customers want at the fastest possible speed, or you'll lose them.
Since 100 percent of the cloud VPS's RAM, CPU usage, and disk space are yours, there's little chance of your site slowing down. Best of all, as your business grows, Liquid Web allows you to easily add resources to keep your site operating at the speed your customers have grown to know and love.
5. Customizable Firewall
Experience more peace of mind without sacrificing business growth by using fully customized firewall permissions and protocols with Liquid Web. Your digital assets will have the precise level of protection they need without compromising your ability to conduct business day-to-day.
6. Optional VPN
Keep your data secure by adding Liquid Web's optional Virtual Private Network (VPN) to your VPS cloud setup. Transmissions between servers on a VPN are through an encrypted connection and will appear as though they're directly connected to a private network, despite the fact that they exist in a public environment. Receive all the benefits of a cloud hosting environment without compromising data security. Our optional VPN is a great solution for verticals that handle sensitive data or need to conform to rigorous compliance standards.
7. Optional Load Balancer
A Cloud Load Balancer distributes network and/or application traffic across multiple cloud servers, thus balancing the load. Ensure no one VPS becomes overburdened and position your system to handle peak traffic.
Can Cloud VPS Scale?
Cloud VPS can easily scale or resize resources at Liquid Web. Resizing scales your server resources up or down as needed.
Depending on the specific site or application needs, you can have the configuration you need in a short amount of time. For example, when organizations experience a traffic spike, they may require extra RAM and CPU resources, necessitating a small upscale.
Caveats to completion time include any running server processes, storage or memory used, and backups or other processes that are running. If a full resize is needed, anticipate a longer resize time because of the change in physical storage devices. It is recommended that VPS cloud and cloud dedicated server resizes be done during off-peak times, which is when users or visitors to your site or app are lowest.
Customers can perform a full server resize
for their VPS server in the
customer portal
at any time
Managing Your VPS Cloud Server with Liquid Web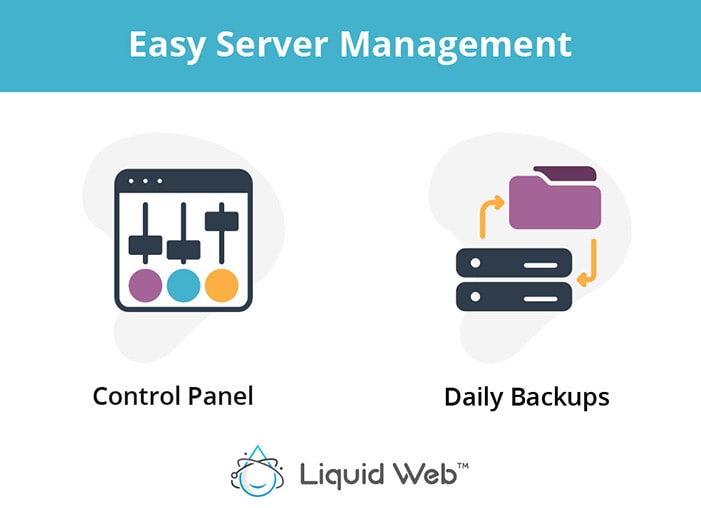 It has never been easier to access and configure VPS Cloud hosting. Root-level, Secure Shell Protocol (SSH), and SSH File Transfer Protocol (SFTP) access are standard features of Liquid Web's Cloud VPS hosting packages. Customers can also use VPN to remotely connect to servers.
Additionally, Windows servers include admin and Remote Desktop Protocol (RDP) access. Most third-party software requires deeper access for installation and configuration, so you'll be able to access third-party applications, libraries, and modules that need root access without any trouble.
Server Control Panel
With the hosting environment provided by a VPS, the customer is given full root access so they have complete control over the hosting environment for their users. The typical access provided by a shared server only allows customers to manage their domain and email, which can be limiting.
Depending on the level of management you choose, Liquid Web will also provide a server control panel as an option. The control panel is there to help you manage every part of your sites, email, DNS, databases, users, and much more, making managing your sites a breeze.
Management Portal
You will also have a management portal for improved control and feedback from your server. You will be able to see your current configuration and memory, storage, and bandwidth consumption.
Getting close to your bandwidth quota? No problem! Unlike shared hosting, the platform will not cut you off once this happens.
We make it easy to manage your VPS cloud server. You can pay for additional bandwidth usage or upgrade the usage plan right from the Liquid Web management portal.
VPS Cloud Server Images
A full server image is a tool for easily creating new servers from existing ones. You can take an image of your server just as it appears in the current moment with a point-in-time image.
Also, you can use server images as a reset point in the event something happens to your production server. In the event of unforeseen circumstances, an image of your production server could act as a critical safety net to prevent the loss of important data. This is one of many tips for backing up your VPS that make the process much easier.
How Often is My VPS Cloud Server Backed Up?
Backups are in the DNA of Liquid Web's cloud platform. We offer daily backups with two options for flexibility. Choose your backup options when creating your server or at another time that works for you.
The two available payment options for backups are:
Backups via Control Panel
Server downtimes and data losses are unavoidable. No matter how solid your BDR protocols are, businesses of all sizes are going to experience data hiccups at one point or another.
Liquid Web allows customers the freedom to manually configure backup options from their control panel. Simply adjust your backup settings to point to another storage point and you're good to go.
Acronis Cyber Backups
Liquid Web also offers Acronis Cyber Backups. Liquid Web customers can leverage Acronis to back up their data off-server and off-site for maximum protection. Acronis also offers users incremental backups that are finalized much more quickly than traditional options and require virtually zero server resources. This product also provides options for data encryption and ransomware scanning to ensure that backups are always clean and secure.
Customers can put the power of Acronis to work for their own teams. Experience a cutting-edge off-site backup solution that can keep your mission-critical data safe in any situation and across any hosting environment.
Our storage options at Liquid Web are intentionally designed to fit businesses of all shapes and sizes. If you're unsure where to start, one of our
Most Helpful Humans in Hosting
will be happy to guide you toward the backup option that's right for you.
Bringing VPS Cloud Down to Earth
VPS cloud technology offers companies the best of both worlds. Your business benefits from the features of both cloud computing and VPS hosting. This platform also allows smaller-sized businesses to provide the same speed, service, and security to their customers as some of the biggest companies in their industry.
Liquid Web wants to help launch you on a trajectory for business growth. Find out more about Cloud VPS Hosting at Liquid Web today.
About the Author

More Content by Ronald Caldwell