The question "how much does a dedicated server cost?" may look like a straightforward and simple one, but there are a lot of factors to consider when looking for a dedicated server and its price.
You should be equipped with as much information as possible since a dedicated server is a significant investment with some serious advantages as well. Do not rush into making a decision that can make or break your business.
In this article, we will go through all the factors that you need to consider before you make a decision on your next dedicated server.
Table of Contents
Dedicated server price is influenced by a lot of factors, and the main tip to consider is how to get the best plan that will suit your needs without spending money on things that will not improve your service.
Signing up for extended time periods or looking for bundled options can significantly decrease the pricing of a dedicated server.
Liquid Web offers Dedicated Server bundles that include intrusion detection software, remote backups, and server hardening tools.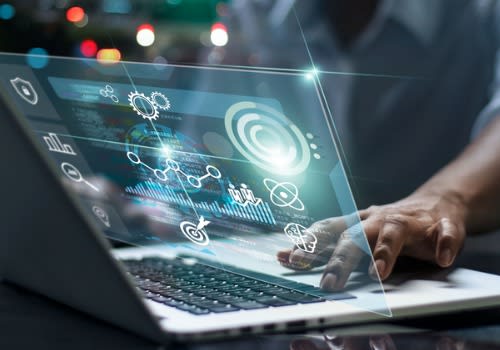 Management
Do you want to manage the dedicated server yourself, or would you rather have experts do that for you?
If you have the expertise and time, then unmanaged hosting would be a great fit for you. This option is great for advanced users or businesses that have a dedicated team that knows how to manage and maintain a dedicated server. An unmanaged dedicated server price is also lower than a managed one.
If you would rather focus on your site, business, or app development, and you do not want to invest additional manpower and time in managing the dedicated server, then a managed dedicated server is the right choice for you.
Hardware
Dedicated server cost is also greatly influenced by its hardware, so knowing what configuration is the best for your needs is key in managing the expenses. If your team is comparing VPS vs dedicated servers, you will want to consider how much CPU, RAM, and disc space you will need. These components will play a big part in the final dedicated server price.
Download our CPU Comparison Datasheet
for detailed information on CPU core amounts, threading capabilities, speed, and more.
Security
Security is also a big part of the value the dedicated server provides. "How much is a server secured?" is a serious question that should not be taken lightly. Security includes things such as IT security and physical security. Most businesses cannot provide adequate security, since this takes highly-trained staff on hand 24/7.
Uptime
Guaranteed uptime percentage is also an important part of the dedicated server, and the percentage you should aim for when looking for a dedicated server provider is 100%.
Depending on the type of business you are running, minutes or even seconds of downtime can mean lost revenue, so when you are in the pursuit of the best provider, make sure that you check their guaranteed uptime.
Customer Support
Because the server is an important part of your business, make sure that you choose a provider with great customer support that is available 24/7/365, and that is able to assist you with troubleshooting issues.
Artificial intelligence has come a long way in the past few years, but for the best experience, it's still better to talk to an actual human rather than a machine.
Liquid Web has highly-trained system administrators and security experts on staff 24/7/365 to monitor and maintain your infrastructure.
Backups
Backups are something that should always be included. A dedicated server is a highly reliable hosting service, but unforeseen things can always happen. It is a good practice to be prepared for the worst-case scenario. Having a backup of your content can make a difference between going to the crisis prepared or potentially losing your business altogether.
Liquid Web has cloud, on-server, and off-server backup options available
, including our industry leading
Acronis Cyber Backups
.
Choosing Your Dedicated Server
How do you choose the right plan with the number of variables involved? Your dedicated server should have everything that you need for as little cost as possible.
However, going for the cheapest plan is not the answer. Price is only one consideration, as you have seen.
When looking at dedicated servers from different providers, you may run across offers that seem too good to be true. This would be a good indicator that some compromises have been made to lower the price. When shopping, ensure the hosting provider offers the quality of service, hardware, security, availability, and support that you need.
Spending a bit more can make a huge impact on the experience you and your customers will have, which is the most important aspect of hosting in the long run.