In the simplest terms, managed hosting is a service model wherein a business leases server hardware from a third-party provider rather than purchasing and maintaining its own infrastructure. Most web hosts offer multiple levels of support for this service model, from unmanaged (or self-managed) hosting where the business handles anything not directly hardware-related to a fully-managed approach where the provider takes care of just about everything.
Liquid Web's support tiers are backed by the Most Helpful Humans in Hosting and proven to be the best with industry-leading NPS scores. A good support team should always be there to help you 24/7/365.
Managed Hosting Support vs Unmanaged Hosting Support
When choosing to go with managed vs unmanaged support, there are a few factors to take into account, regardless of whether you've decided to use dedicated servers or VPS hosting.
With managed hosting support, you don't have to worry about who is going to log on to fix your server when something goes wrong with the operating system (OS) or if the hardware breaks. The support team and on-site teams are available to assist you when that happens.
If you choose to go with unmanaged hosting support or an in-house environment, however, your team would be responsible for providing that support or installing new hardware.
Benefits of Using Managed Hosting Support
Access to a Team of Support Administrators 24/7/365
Customer support should be accessible around the clock to help you out or answer any questions you may have about your server or services. Most providers are available to speak with on the phone, text in a live chat, or email.
Liquid Web's Service Level Agreement (SLA) guarantees that technicians will provide an initial response to tickets or emails in under an hour. But when you need help instantly, you can be talking to someone from the Support Team over the phone or via live chat in under a minute.
Multiple Support Levels to Suit your Needs
Regardless of the managed hosting plan that you choose for your server, Liquid Web will always support the hardware and network infrastructure of the device. Some applications that you need to host may not need a fully-managed server, or maybe you just want to get support for the operating system and web server. Liquid Web has three support levels to provide you with the support that you need:
Self-Managed - Includes monitoring and maintenance of hardware and network infrastructure.
Core-Managed - Includes self-managed support as well as installation, maintenance, and support of core software packages.
Fully-Managed - Includes core-managed support as well as virus and spam protection, migration assistance, and control panel support.
Managed Network Infrastructure
If you were to self-host using your own servers, you would also have to manage your network. With a managed hosting provider, the network and its infrastructure are already part of the deal. That includes the management of all of the routers, switches, cables, network security, and redundant internet feeds. So you never have to worry about your server losing its connection.
Data Center Support
In addition to network connectivity and core software management, Liquid Web support includes managing the data centers. All of the security, heating, and cooling are handled for you.
Monitoring Team and Notifications
A good hosting company typically has a team that monitors your server for abnormalities so you'll never have to worry about it going down. By the time you notice that your server is down, their monitoring team will already be working to get it back online.
Dedicated Security Team
Rest assured that an expert security team is there to keep your server and the network safe from hackers that might want to steal your data or intentionally attack your server to keep it from staying online.
Operating System and Web Server Support
With the exception of most self-managed support options, managed hosting includes supporting the OS and web server software on your server. Support teams and automation will apply updates and patches to your server when they are needed, so you have more time to run your business's day-to-day operations.
100% Network Uptime Guarantee
SLAs should also include a guarantee that your server will always be connected to the network at least 99% of the time.
Easy Access to Additional Managed Services
Additional managed services should also be available to customers to make sure that you get the most out of your managed hosting service. Some of these services include network-attached storage, off-site backups, and server protection. While it is just a short list, you can find all of Liquid Web's add-ons on their website.
Hardware Support
If your server has a component failure (e.g. processor, memory, SSD), on-site technicians should work quickly to get your hardware replaced at no cost to you.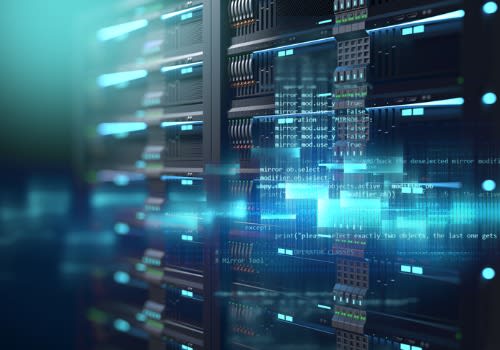 Who Should Use Managed Hosting Support?
Business Entrepreneurs
If you're running a new business that needs to make its presence known in your industry, you're a perfect candidate to use a web hosting company that offers managed hosting support. Having access to a support team that offers assistance with your server is more cost-effective since it doesn't require the additional overhead or payroll for your own system administrator.
An alternative to a dedicated or VPS hosting option would be a platform-related product like Managed WordPress or Managed WooCommerce to help you get started.
Small-to-Medium Businesses (SMBs)
If you have an established business and are still growing but don't have the infrastructure or workforce to house and maintain a server, a managed hosting support team is the best option to meet your needs. They'll take care of keeping your site running smoothly while you focus on serving your customers and continuing to grow your business.
Large Enterprises
Running a large business is stressful enough. You should never have to worry about the additional overhead from hosting your own servers. Using a reputable managed hosting provider will allow you to get the sophisticated hosting environment that you need. Whether it's a HIPAA- or PCI-compliant environment, a load-balanced solution, or a single-tenant VMWare platform, Liquid Web has what you need.
Website Designers
If you design and develop websites for your clients, managed hosting support can help you take your work to the next level by providing you with your own server support team. Let them handle the administration of your server so you can focus on your creativity in website design for your customers. You can also offer the same hosting services to your customers, so they don't have to worry about it either.
Best Practices when Using Managed Hosting Support
Call, email, or chat anytime - There's no limit to how much support you can get from a good managed hosting provider.
Tell them what you're experiencing as well as where and when on your site or server that you are having an issue - Having this information available upfront will help the support team identify and resolve the issue faster. This may include links on your site or error messages that you see.
Have your IP address available - You can use https://myip.liquidweb.com/ to give you a quick read of your computer's public IP address so the team can search the logs on the server for any indicators.
They may ask questions about what happened - This isn't to delay getting your server fixed, but it's critical to fix it right the first time or permanently. Providing them with more information will only help them investigate further and faster.
Feedback is always appreciated - Let their leaders know how they're doing. Both good and bad feedback is important, so they know what they're doing right and what they need to improve.
Why Choose Liquid Web for Managed Hosting Support
Liquid Web has over 25 years of experience in providing managed hosting services and support to our customers. And we aim to keep going! If you are looking for a new web hosting provider or are new to web hosting in general, feel free to take a look at everything Liquid Web has to offer, and contact us today!