From T-Mobile to Facebook, examples of data breaches are not hard to find these days. Many of these attacks are successful because of a server misconfiguration or compromised user login credentials. Some attacks are the result of social engineering or brute force. And others, still, result from improperly-configured web application firewalls (WAFs) and API gateways.
One other main attack vector for hackers and bad actors? Unpatched software applications.
Tragically, attacks of opportunity against unpatched software are almost entirely preventable. So why is software left unpatched? Why do these vulnerabilities persist? And how can business owners and IT professionals follow best practices around software patching to keep applications and environments safe from nefarious parties and external threats?
In this post, we will discuss what software patches are and why they are important in securing your network. We will detail how to deal with End-of-Life software that is no longer supported and secured by the publisher. And we will dive into how VMware Private Cloud can help provide a solution and offer a secure onramp to the cloud for applications of all types.
What is a Software Patch?
Every day applications running on servers in your environment are constantly being updated. These updates might be to improve the application's performance, add features, or fix security vulnerabilities. The publisher of the software typically distributes patches and updates via its customer service portal, but many organizations prefer to develop their own patching processes or rely on others to maintain theirs.
Some publishers work with infrastructure providers to automatically deploy updates and patches. In other cases, platform providers will proactively manage updates and patches as part of their offerings.
If not properly managed or configured, the software can be an open door to hackers trying to access a network or technology environment. Unpatched software will create significant security issues. Even worse, the longer software remains unpatched, the greater the risk of intrusion.
Even with proper use, software applications require regular maintenance. When a software patch or update is applied, it addresses a vulnerability or problem with the software itself. If your network has a known opening that hackers can exploit, not patching it in a timely manner can cause significant damage to both your business and your reputation.
Updates, Patches, and End-of-Life Software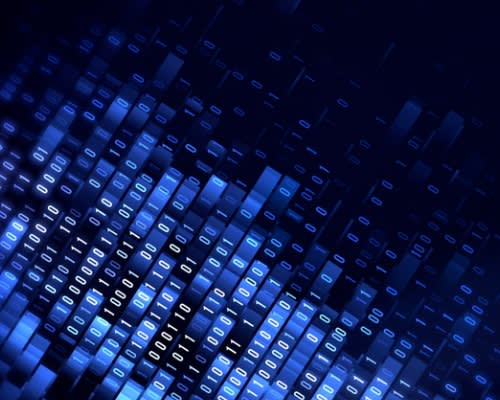 Potential vulnerability issues are only compounded when an organization is running End-of-Life or EOL software. End-of-Life software is software that is no longer supported or updated by the publisher. EOL software becomes a security risk because known vulnerabilities will never receive patches. Even worse, as new vulnerabilities are discovered by hackers, they, too, will remain unpatched as no one is actively working on security for the application. This makes these systems prime targets for attackers.
For example, one of the most well-known EOL vulnerabilities is within Windows Server 2003. Because the software was End-of-Life, critical security vulnerabilities were discovered after the publisher had stopped providing updates and patches. This legacy operating system was supported for over a decade. However, Microsoft ended support for Windows Server 2003 on July 14, 2015. A report from Verizon shows that 67 percent of breaches exploit software vulnerabilities that are at least five years old. Because so many organizations struggle to update or migrate applications and services that are at End-of-Life or no longer supported, this data point becomes even more important.
If you combine legacy software running with unpatched vulnerabilities, it is easy to see why so many organizations struggle with enterprise cybersecurity strategies. And as we continue to see stories of successful hacks, thefts of data, and ransomware attacks on new applications, it is clear that traditional approaches to security are no longer enough.
So what can you do?
Security Benefits Found in the Cloud
Here are three security benefits of using the cloud:
Segmentation of Applications in the Cloud
The cloud provides application security by hosting your applications outside your network. In this way, hackers or cybercriminals cannot access the server that hosts the application as easily as they might if it was hosted on a device inside your network. This means that even if an application is vulnerable to exploitation, you have a better chance of detecting the intrusion before data is breached or compromised.
Enhanced Cloud Access Controls
Further, you can share security responsibilities across your organization. Cloud services like VMware Private Cloud allow for greater collaboration between departments like compliance and IT. These solutions take the responsibility of securing access to systems and data away from individual teams or departments who might not have enough knowledge or authority to protect company assets.
Flexible Utilization of Cloud Resources
Finally, cloud services provide self-service options to help your employees access the applications and services they need without exposing your network to risk. Because applications are hosted in a secure cloud, users can authenticate from outside your company's network boundary. This helps reduce the risk of security incidents for everyone involved.
The Cloud Offers Better Application Security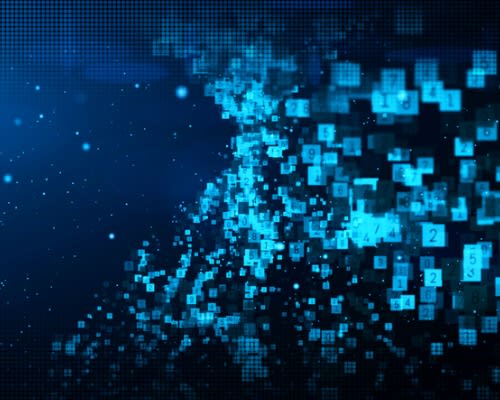 In addition to self-service capabilities and 24/7/365 monitoring, the cloud offers better application security. The isolation of your applications from internal networks means there are fewer opportunities for attacks to occur, even if one application is compromised. And because most cloud services automatically push updates, you don't have to worry about outdated or unpatched software that might otherwise contain vulnerabilities.
Cloud-based services are designed to give your company better visibility, more control over how applications are used, and the flexibility to scale quickly. And by offering access outside of your network boundary, cloud services allow employees to access information when they need it - without putting sensitive data at risk.
Traditional IT often struggles to monitor End-of-Life software because these systems are often neglected until a security incident occurs. In today's digital landscape, leaving no stone unturned in your search for potential threats is crucial to reducing the risk of malicious attacks across all software platforms.
More importantly, it is critical that you have an effective strategy in place to detect intrusions before they can do harm. This means updating your IT security strategy to include 24/7/365 application security monitoring, cloud solutions to mitigate risk, and virtual patching.
When Application Security and the Cloud Meet
A major benefit of running your own private cloud is that you maintain control over who can access data and applications within it. You also maintain control over the operating system, network, and storage that are used.
VMware Private Cloud allows you to configure your cloud environment to provide access based on predefined roles within an organization. This gives administrators full control over who can access data and the ability to be selective in how it is exposed. In addition, VMware Private Cloud offers control over the operating system, network access, and storage used.
This allows you to:
Maintain your organization's security posture.
Ensure operational stability.
Protect against unauthorized or malicious changes.
Closely monitor activity within an application stack.
With VMware Private Cloud, you maintain control over your applications even while they are running in the cloud.
Private Cloud Keeps Traditional Applications Secure
VMware's approach to the cloud delivers the best of both worlds. Applications are no longer locked in a server room or data center, but you maintain control over them while they are running on VMware Private Cloud.
VMware Private Cloud brings the benefits of open source software to your application stack while still maintaining a secure environment for traditional applications and workloads. This approach allows you to leverage best-of-breed software while protecting your organization from vulnerabilities that might be exploited by hackers. From a security perspective, this approach makes sense because it allows you to run modern applications while maintaining the traditional level of security and control that has been missing from cloud models to date.
VMware Private Cloud is built on vSphere, which makes it easy for you to migrate applications that require Windows Server to your private cloud. And because you can integrate applications from AWS and Microsoft, VMware Private Cloud also gives you the flexibility to run modern applications alongside legacy software.
Ready to Run Your Application Securely in a Private Cloud?
If your organization is challenged to keep software patched and updated or relies on EOL software from which you cannot part, contact our team today. Liquid Web's team of engineers and technicians understand the application security landscape and how to design infrastructure solutions that can help. With Liquid Web and VMware Private Cloud, you can move further into the future with peace of mind.
About the Author

More Content by Kelly Goolsby