Are daily server management tasks running you ragged? Many businesses waste precious time, money, and energy on issues that could be easily resolved by upgrading to a dedicated server or enrolling in managed services.
But why upgrade to a dedicated server or put your company's data and cybersecurity in the hands of a third party?
In this article, we'll look at the present state of cybersecurity and data hosting. We're going to discuss dedicated servers, managed hosting services, and what both could mean to the transformation of your business.
Why Upgrade to a Dedicated Server?
If you're a small- to medium-sized business (SMB), the cost of a dedicated server setup can be daunting. There's no denying that the monthly cost of running a dedicated server can sometimes hit three or four figures.
Given that information, you might be wondering, "Why upgrade to a dedicated server? What I have is just fine."
But those expenses are not without benefits. In today's digital landscape, many businesses opt to migrate their operations to subscription-based, pay-as-you-go services on the cloud. While this is usually a smart move, there are some concerning trends in cybersecurity that might make you think twice about pooling hosting resources with millions of other users on a public cloud.
Below are the benefits of upgrading to a dedicated server that might make it worth your time and money.
1. More Speed
As search engine giants like Google put more value on the user experience, website speed is becoming essential to your success. Operating your site from a dedicated server can increase your speed tremendously, compared to shared hosting.
Customers want the information you have, and they want it quickly. Even a lag time of just a few seconds can cause potential customers to leave and go elsewhere. Is saving money by sharing resources with other sites and having their traffic slow down your site worth the risk?
A dedicated server allows your site to load quickly and easily if it's configured correctly. Even as your business grows and your site experiences a spike in traffic, you'll still be able to provide customers with your services quickly and efficiently.
2. More Control
The single-tenant environment is another reason why you should upgrade to a dedicated server.
Servers with pooled resources are generally managed by third-party hosting providers. Since your server's resources are in another company's hands (a company with other clients), it may be tough to get a hold of them to make the necessary changes to optimize your business. Additionally, larger sites on your provider's server could end up hogging all the resources and bogging your site down.
It may require some additional technical knowledge, but being the only company with access to your server's resources may pay off in the long run. Most companies will also offer technical support to help you along your way.
By choosing to host your own server, you have more control over resource allocation and the guidance of your site's growth.
3. Increased Security
Since your organization is the only one using the dedicated server, it will naturally provide more security. With the state of cybersecurity as it is now, every business could benefit from the extra layer of protection a dedicated server offers.
Despite the benefits of a dedicated server, there are still some barriers to entry. A dedicated server can also provide additional vulnerabilities because it's a single-tenant environment where the customer typically has admin or root access to the server.
In August 2021, IT security firm Fortinet reported that cybercriminals are shifting focus from developing new techniques to simply reusing old ones because unsafe system administration practices are so widespread. Fortinet's research showed that 90 percent of hacked organizations were prey to vulnerabilities at least three years old. The fact that cyber attackers don't even need to invent new tactics, techniques, and procedures (TTPs) speaks volumes for the average website's level of cybersecurity.
Companies must have the personnel with the technical knowledge and capacity to maintain the operations of the dedicated server environment. As a result, many businesses turn to managed services.
What are Managed Services?
By now, you understand why you should upgrade to a dedicated server. But how do you handle the daily operations and maintenance? Do you hire someone internally?
Many dedicated server customers have or could hire someone with the technical skills to perform basic server management tasks. But is it a good idea? System administration may be part of your IT department's skillset, but it may not necessarily be the best use of your organization's time and resources.
That's where managed hosting comes in.
Managed hosting is a service package included with a server lease, in which a whole range of server and network administration functions are outsourced and taken care of by the hosting service provider's professional staff.
Businesses of all sizes, in all verticals, use managed dedicated servers to maintain the strongest possible security. Organizations can benefit from upgrading to a managed dedicated server solution and free up their IT staff's time to pursue other business objectives and stop focusing on system administration's challenges and increasing demands.
Benefits of Managed Services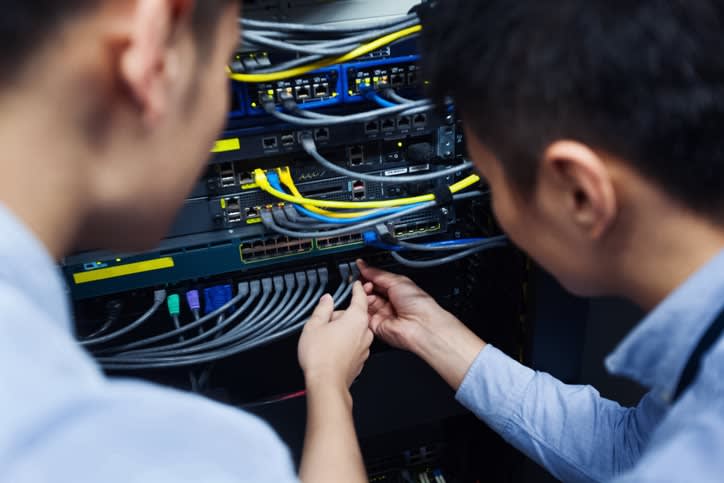 Back in 2018, the Meltdown and Spectre vulnerabilities made it very clear that while server management is critical to cybersecurity, it's also a challenging task for many businesses. Meltdown affects practically all Intel processors, and Spectre affects Intel, ARM, and AMD chips. That means almost every server, computer, and mobile device is vulnerable to one or both.
Software patches were issued to mitigate each vulnerability shortly after they were publicly disclosed. However, the patch release process was dubbed a "total train wreck" by Wired due to extensive compatibility issues and other challenges for those doing the patching.
The cybersecurity failure of the Meltdown and Spectre incidents shows why companies should lean on managed hosting services when they can. In addition to minimizing the damage of a similar event, here are some other benefits managed services can typically provide.
1. Rapid Incident Response
Organizations using managed service providers will benefit from rapid incident response times. For example, Liquid Web immediately began investigating the Meltdown and Spectre vulnerabilities and applying patches to all its customers' servers while communicating about the process and its effects.
Meanwhile, organizations without managed servers were forced to reassign IT staff to patch and reboot all of their servers and other computers while dealing with compatibility and other challenges. Some even had to outsource the task to service providers who suddenly had huge backlogs of requests for help.
That's the power of managed services.
2. Stay Up to Date with Patches and Upgrades
Patches and security updates occur in several ways. To avoid disrupting a customer's site or application and causing downtime, most hosting providers will not automatically enable patches or security upgrades. Instead, the customer's IT staff is responsible for understanding the update and ensuring it works with their platform.
Customers who leverage a managed services provider, like Liquid Web, can work with a support team to ensure the upgrades are executed during scheduled off-peak hours and verify implementation was done correctly.
In the event that a security patch is required, a managed host will communicate to customers about the patch and provide a timeframe in which the update will occur.
Updates can happen often and missing just one can create a vulnerability in your cybersecurity. The benefit of working with a managed services provider is that you don't have to rely solely on your internal team to stay up to date on patches or upgrades and risk forgetting or missing an update.
3. Expert Advice and Customization
A service provider offering fully managed hosting like Liquid Web starts by guiding customers through selecting the best hosting plan and customizing it to meet their needs. The service provider is equipped to assist in the server migration process, and once the customer's system is successfully launched, proactively monitors its security, availability, and performance. It also updates operating systems and other software and supports the customer as their IT requirements evolve.
These responsibilities are essential to business operations but lie well outside most organizations' core competencies and focus. In theory, your business may have an employee capable of playing the role of the systems administrator. Still, that person can add more value to the company by focusing on other business functions.
When to Upgrade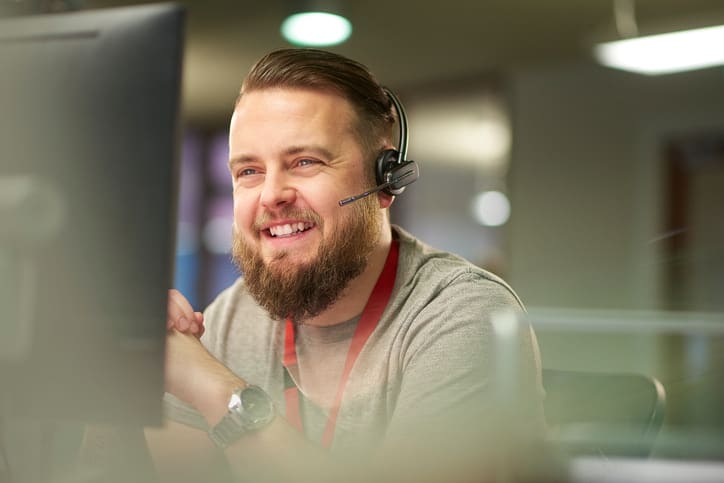 So, when should you upgrade to a dedicated server or managed services? It's going to depend on the rate of your growth.
If your business is functioning okay and you're confident in your level of cybersecurity, it may be okay to wait. But as you grow and start to experience more traffic, migrating to a dedicated server may be the perfect solution to help you accommodate the increase in business.
You may also want to evaluate your website's performance. If traffic isn't increasing, but your primary website is still functioning slowly, it may be time to make the switch. A dedicated server could also be appropriate if you're managing multiple sites.
As far as managed services go, you'll want to consider your budget and security. If you're not confident in your current level of cybersecurity, enlisting the help of outside expertise may be the way to go.
If you're looking to upgrade, you'll also need to weigh the managed services costs vs bringing on an in-house systems administrator. Generally, managed services will save you money because hiring someone means paying a salary, providing benefits and training, etc.
Additionally, after signing on with a hosting provider, managed services can assist with future upgrades for your servers.
If you're looking for guidance or have any questions about upgrading to a dedicated server or managed services, Liquid Web is here to help.
How to Upgrade and Make the Shift
You should now understand why you should upgrade to a dedicated server or managed services. We've also helped you feel comfortable with when to make the switch. The only question left to answer is, "How to make the switch to a dedicated server?"
Fortunately for anyone considering an upgrade to a managed dedicated server, the process is straightforward, and our Migrations Team is available to assist you. Simply compare Liquid Web's Dedicated Managed Server offerings and support levels to your requirements, and then contact us online or by phone to learn more today.
About the Author

More Content by Jake Fellows