Considering Liquid Web vs DigitalOcean for Your Development Environment?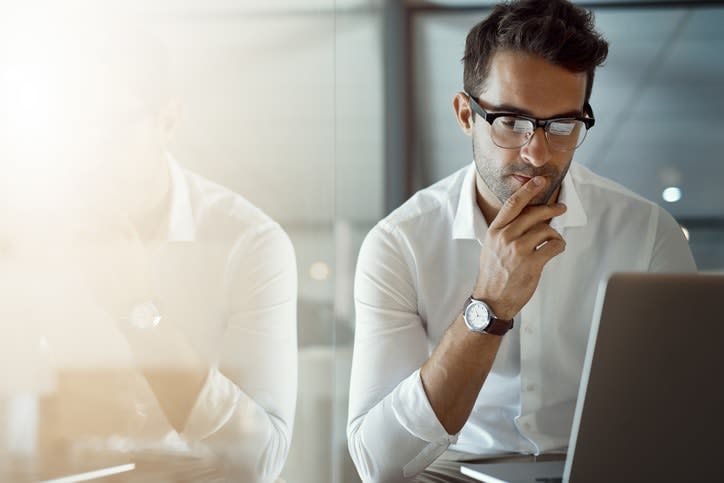 Starting a new project is an exciting adventure filled with challenges and triumphs. It is a great feeling when you have successfully created your project. Setting up hosting for your website or application should enhance that adventure positively and not negatively.
If you are considering Liquid Web vs DigitalOcean, consider if unmanaged hosting is right for you.
While some SMBs are knowledgeable enough to administer their servers, the vast majority need some form of support. For those fortunate enough to be advanced with server management, there is DigitalOcean. For everyone else that is looking for hosting made easy, welcome to Liquid Web.
Server performance is undoubtedly an essential piece of the puzzle, and you can see how we measure up to them and a couple major competitors, including AWS, Rackspace, and DigitalOcean. But Liquid Web also stands out for things like fully managed hardware, support, migration assistance, and hosting products that make it easy for you to grow and scale.
At the end of the day, you need a provider that can perform and deliver. That's where Liquid Web shines.
Liquid Web vs DigitalOcean
Fully Managed
Full Server Stack Support
Minimum $500/Month Spend
24/7/365 Support Included
Yes, Ticket Only
Support Request SLA
59 Seconds or Less for Phone or Chat; 59 minutes for email
Unpublished; Additional Fee for 30 Minute Response Guarantee
Web Hosting Control Panels Included
InterWorx, cPanel/WHM, and Plesk are offered and fully managed
Available Through DigitalOcean Marketplace
Performance Optimization
Service Monitoring
Proactive Monitoring
Included Outgoing Bandwidth
10 GB for VPS
5 GB for Dedicated
Unlimited
100% Network Uptime Guarantee
99.99%
100% Power Uptime Guarantee
99.99%
SLA Remedy
1000%
Refund for Lost Time at Hourly Rate
Virtual Private Servers (VPS)
Physical Dedicated Servers
Email Hosting
Partner Programs
Management Tools
Predictable Billing
Yes, Monthly
No, Priced Per Use
Migrations Included
Backups Included
Support Comparison
Choosing to host with Liquid Web vs DigitalOcean boils down to two things: what you can do yourself and what you need your hosting provider to do for you.
While Liquid Web offers three levels of management for VPS solutions with Full Management being the default, DigitalOcean's Droplets (virtual servers) are entirely unmanaged. If you are in the majority and need could use occasional assistance with your hosting environment, management and support will play a factor.
Another thing to consider when it comes to the support offered is accessibility. DigitalOcean's support is 24/7 but is typically provided by email tickets. There are also paid support options for customers that are spending a certain amount or require additional support and are willing to pay. These support options include features such as Technical infrastructure support, Live support, and 30-minute response times.
Liquid Web's support, on the other hand, is offered 24/7/365 and is available to every customer by chat, phone, or email. They also offer 59-second initial response guarantees for chat and phone, and 59-minute response guarantees by email.
There are limitations based on the level of management a customer would want on the Managed Hosting products. Still, Managed Hosting would have available full management. There is also no additional cost for support, so it is factored into what you pay.
Hosting Product Comparison
DigitalOcean
DigitalOcean offers inexpensive virtual servers. Their focus is on developers and offering low-cost cloud servers. You can get a minimal server started for as little as $5/mo.
Who Uses This: Self-sufficient developers who don't need much support or management from a provider.
Droplets (entry)
RAM: 1GB
vCPU: 1
Bandwidth: 1TB
Storage: 25GB
Price: $5/mo
Physical Dedicated Servers: Not Offered
Email Hosting: Not Offered
Liquid Web
Liquid Web has a more rounded product offering. In addition to virtual servers, you are also able to get physical hardware hosted in one of four data centers.
Who Uses This: Small to Medium-sized Businesses (SMBs) ranging from self-sufficient to those needing managed services from an experienced provider.
VPS Hosting (entry)
Physical Dedicated Servers: Check Current Pricing
Email Hosting: Check Current Pricing
Partner Programs
Both DigitalOcean and Liquid Web offer Partner programs. The programs from both providers are designed to grow your business. The key differentiator is how.
Partner Programs at DigitalOcean
DigitalOcean's Solutions Partner Program works for those that are looking for a discount on infrastructure as they resell hosting or build platforms on their resources. The specific pricing is not shown on the site, but are mentioned as a benefit.
The other two programs offered, Hatch Partner and Marketplace Vendor, appear to be more for startups and established businesses. Hatch is more about linking startups affiliated with DigitalOcean partners with capital investments, so there is a barrier to entry. They partner with accelerators, incubators, co-working spaces, and venture capital funds to provide resources to their Hatch recipients who are affiliated with DigitalOcean partners. They offer a 12-month credit for infrastructure as well as technical training, mentorship, priority support, and connection opportunities with other startups, accelerators, and investors.
Marketplace vendors would be a community of those that use DigitalOcean and build one-click applications. Developers can market and sell their software stack to DigitalOcean's community of millions of developers in their marketplace. Once tested and approved by their teams, it is easy for developers to deploy ready-to-go software stacks, without additional research and manual configuration.
Partner Programs at Liquid Web
Liquid Web offers programs targeting businesses right where they are with tools that can be immediately used through their Partner Community. For instance, the Reseller Hosting program provides a free WHMCS license, free SSL certificates, and discounts on servers.
The Web Professional program gives the same benefit but adds monthly commissions based on both the partner and their clients' monthly recurring charges. They can choose from a monthly residual commission or a one-time payment.
The Affiliate and Referral programs offer a way for customers to refer others to Liquid Web. With the Refer-A-Friend program, customers get a flat payment for referring someone over. The Affiliate program is more for promotional referrals through banner ads, links, etc.
Similar to DigitalOcean's Marketplace, Liquid Web's Partner Community Directory gives a searchable directory with brief descriptions and contact details for select Liquid Web partners. The listing is separated by expertise, allowing customers to search specifically for the services they need. Partners can be a part of the directory giving exposure to their business and getting in front of customers wanting to host with Liquid Web using their services.
All of the Liquid Web programs are immediate and actionable.
Additional Services
Management Tools
DigitalOcean is targeting a more seasoned crowd in the technology space. Developers building more complex platforms are not necessarily in need of one-click software installers or website control panels to get the job done. There are numerous developer tools and frameworks available, but there is no management and support from DigitalOcean.
Liquid Web provides the management tools most businesses need to manage websites and applications as well as the core operating system and server stacks. Control panels such as Interworx, Plesk, and cPanel are not only provided upon setting up a server but also managed and fully supported. And with root or admin access provided on the Managed Hosting solutions, installing third-party software is a breeze.
Migrations
DigitalOcean has many community articles and tutorials on migrating data to their servers. There currently is no mention of managed migrations provided by them. What this means for users is that helpful information will be provided for them to perform their own movement to their DigitalOcean infrastructure.
Liquid Web offers free migrations to their fully managed servers with control panels.
Also, they do have an extensive Knowledge Base for those that like to "get their hands dirty" as well as helpful articles like this one on what to expect during a migration. For everyone else, there are technicians for Linux and Windows available to perform migrations to supported solutions.
Liquid Web makes it easy for you to focus on your business, application, and online stores.
Liquid Web vs DigitalOcean: The Bottom Line
Some developers and agencies know what they want, and they know how to do what they need. The vast majority require a bit of help from time to time. No matter which you are, it is essential that your business gets performance, reliability, and support – which is something that Liquid Web provides.
Featured Clients

About the Author

More Content by Liquid Web