Leading a managed service provider (MSP) operation comes with an abundance of challenges. It gets even trickier when your MSP is in a phase of growth and needs to prove its mettle to existing and potential clients. From automating manual data entry processes to setting up cloud-based systems, you need to establish your methods across a number of processes, including integration of an enterprise resource planning (ERP) system.
With the ever-increasing focus on ERP, system integration has become a pressure point for MSPs and clients alike. If your team can offer ERP implementation and integration to clients, you can create new revenue streams and reduce customer churn.
In fact, one of the leading MSP trends is an ability to offer ERP integrations as more and more companies dive headlong into a digital transformation.
In contrast, if your MSP is unable to help with complex integrations involving ERP systems, then a significant door to growing your business will remain closed.
To support you in reaching your objectives for expanding your MSP and addressing the needs of current and future customers, here's a breakdown of scaling ERP integrations for clients and how to leverage this service for your own business growth.
What is an ERP Integration?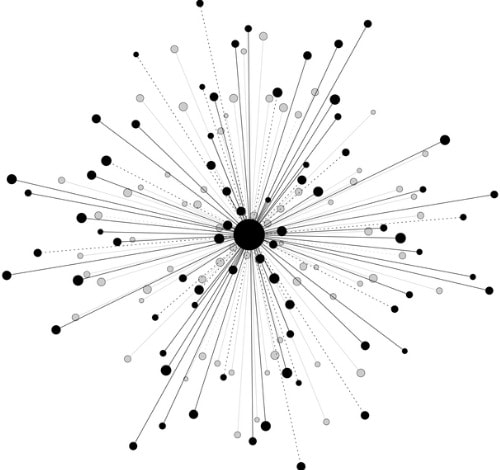 ERP software integration refers to connecting a primary business management system with other relevant platforms. By integrating ERP systems with complimentary software, an organization can reap benefits including, but not limited to:
Automated business processes.
More efficient workflows.
Increased data and task accuracy.
These rewards are evident in almost every aspect of ERP solutions, where systems such as supply chain, data warehouse, and inventory management come together to provide a more powerful technology environment across the entire business. Even better, legacy systems can be modernized and given new life when integrated properly with a powerful ERP system.
A prime example of an integration solution would be connecting an ERP system to a customer relationship management (CRM) tool. Bringing these two important systems together increases the flow of information between departments, helping sales, customer service, billing, and accounting all work in concert and with efficiency.
Other ERP integrations include the following types:
Horizontal Integration
Also known as an Enterprise Service Bus (ESB), this integration method brings together several platforms as connected subsystems. A primary ERP system works as the point of connectivity for all of these subsystems.
Due to primary connectivity, this ERP integration requires subsystems to be dependent on each other for optimal functionality.
Horizontal integrations are cost-effective and scalable, making them highly sought after by large-scale organizations.
Vertical Integration
Vertical integration also connects different subsystems. However, it makes each subsystem its own entity. This allows the primary ERP system to continue functioning even when a subsystem runs into a problem or connectivity issue.
Vertical integration is comparatively easier to handle than horizontal integration. However, for most clients, this type of integration is more expensive and may experience more frequent performance issues if it includes unusual or custom integrations.
Multipoint Integration
Multipoint integration is perhaps the simplest and most modern method for connecting different applications via ERP software. This ERP integration type uses application programming interfaces (API) to create manual integrations. In turn, the applications only distribute segments of critical information that other parts of the overall system need to function properly.
The multipoint integration method is cost-effective and popular within small to medium enterprises (SMEs).
Whatever the chosen method for integration, its main goal is bringing ERP systems together with relevant and necessary software and tools. With the right integrations, businesses can easily steer clear of redundant processes such as manual data entry and improve efficiency and effectiveness across the organization.
What Kind of Businesses Need ERP Software Integration?
The type of functionalities that ERP integrations can foster depends upon specific client requirements and systems. That said, almost every business in every sector could benefit by breaking down data and application silos and bringing systems and tools together.
New business intelligence will be uncovered, leading to improvements unimaginable before.
ERP software integrations are currently happening with budding startups, thriving small businesses, and established corporations alike. Many of these businesses adopt integrations to amplify their productivity while others make them a part of their operations to steer clear of operational risks.
This demand for efficiency and business optimization provides MSPs with extensive opportunities to help scale client operations.
Whether your MSP offers its services to a certain niche or general businesses, you can easily make ERP integration a premium part of your solutions.
Unsure to what end businesses are leveraging integrated ERP solutions?
Here are a few examples:
Startups looking to reduce costs, augment revenue, and escalate growth.
Small businesses planning to optimize processes, decrease expenses, and elevate efficiency.
Medium-sized enterprises aiming to streamline tasks, support employees, and reduce human error.
Large corporations intending to mitigate risks, enhance efficacy, and extend the life of legacy systems.
In order to be on par with their competitors, many of your current and future clients are now recognizing the need to look into integrations for their respective ERP systems.
Why Integrating ERP Systems is Important to Your Clients
For growing businesses, integrations can help with their most pressing concerns such as reducing the need for human resources and decreasing the cost of carrying out regular tasks.
For complex businesses with many different divisions, ERP data integration can streamline processes, mitigate risks, and improve productivity.
By finding the right ERP integration, your clients can boost their efficiency from the supply chain to the sales process.
By adopting integrations for their ERP solutions, businesses of all shapes and sizes can improve the following processes to a remarkable degree:
Accounting
Billing
Human Resources
Recruitment
Inventory Management
Marketing
Customer Communication
Internal Communication
Service Delivery
Service Quality
Service Optimization
For customers, the right ERP integrations can be a gamechanger for the business.
For an MSP, it is critical to understand client needs in order to present optimal integration solutions.
Common ERPs That Might Be Integrated
Given the outstanding need for integrating ERP systems with other tools and platforms, several ERPs now allow a variety of integrations. This includes API-powered integrations, native integrations, and custom integrations.
Some of the more common ERP systems that managed service providers may be asked to integrate include the following:
Sage
As one of the most credible ERP solutions, Sage is utilized by an extensive range of industries. In order to amplify business optimization and resource management, this cloud-based software supports ERP integration across systems including CRM, communication, sales, and support.
Infor M3
Another cloud-based ERP, Infor M3 holds its own in the world of modern business functions. Staying true to its promise of innovation, the solution serves as a powerful integration platform that can optimize various business processes for enhanced functionality.
Acumatica
Acumatica is a relatively newer solution than the two ERPs mentioned above. But it still offers a ton of business intelligence features that put it on par with more popular competitors. With various integration solution options, you can easily suggest the ideal approaches to fulfill client needs.
4 ERP Integration Method Best Practices
Our experience working with managed service providers over the years as they help clients in this complicated arena has informed the following list of best practices. While this list is not exhaustive and your own experiences over time will no doubt inform your own ERP integration methods, this list should represent a good foundation for most solution providers and system integrators.
1. Plan the Work, Work the Plan
In order to offer ideal results for ERP integration, it is critical that your MSP understands the client's needs to the last detail. This helps you identify available or custom integrations that fit their requirements and help achieve the results they are after.
You can then plan your approach around these specifications while making sure that the service quality isn't compromised upon delivery.
2. Document, Document, Document
Whether you are automating manual data entry or optimizing inventory management, it is important to document your approach, your work, and your anticipated outcomes. This improves delegation throughout your team while also improving the aspects of client training and execution.
Documentation also helps you plan future updates and work out any problems that might arise during the process.
3. Test Along the Way
It is incredibly important that you test all available and newly added business functions within the ERP implementation and integration solution. This prevents unnecessary problems, optimizes your own workflow, and ensures high quality service delivery.
Testing for functionality is just the start. Make sure your integration plan includes testing for security and reliability as well.
4. Perform a Final Test Before Going Live
Once you are done with integrating ERP systems in a separate environment, make sure to do a supervised and final test in the production setting. This ensures that if any problems are found, you can address them without affecting the live implementation.
Finally, make sure your client and all employees know the right escalation path if a problem is discovered. ERP implementations and integrations can be complicated and sometimes things go wrong. Getting on track and staying operational will rely on clear communication between all parties.
Liquid Web Knows Integrations
If you are a managed service provider looking to expand your ERP integration capabilities, our team at Liquid Web can provide the support you need. For more than twenty years, The Most Helpful Humans in Hosting® have made it simple for IT businesses and managed service providers to reach their full business potential.
From the right cloud for your MSP to supplemental professional services, our team is ready to lend a hand. Contact us to start a conversation.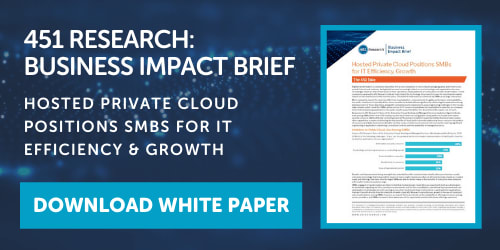 About the Author

More Content by Kelly Goolsby