Liquid Web is celebrating World Backup Day to ensure you are properly prepared to keep your business online, no matter what. After all, disasters can happen at any moment.
Ask yourself:
Does your business have backups for your corporate data, backend workloads or projects, and a database for your customers?
Do you know how often those backups are taken?
Do you know who manages those backups and if they have been tested to work properly?
Do you know for sure that if you had a major data breach today, your business could be back online tomorrow?
Your head may be spinning, but Liquid Web is here to help.
Let's back up. Literally. What exactly is a backup, anyway?
What is a Backup?
A backup is an exact copy or duplicate of a set or entire image of data stored locally, remotely, or in the cloud. Backups can be as simple as a thumb drive of data or as complex as a daily copy of your database backed up to a service like Acronis Cyber Backups.
Backups are crucial to have in case of a disaster, such as:
Data breach.
Data loss.
Hardware failure.
Insider threat.
Ransomware.
And many other cyber attacks.
It is easy to forget how fleeting digital data really is. And how vital taking backups is for business continuity.
According to Thales Group, 21 percent of IT management stated that they have experienced a ransomware attack, while 56 percent of respondents ranked malware as the leading attack vector."

Thales Group
Our data is always vulnerable to something, especially during times like now, which is the core idea behind World Backup Day: an initiative designed to raise awareness about protecting your data.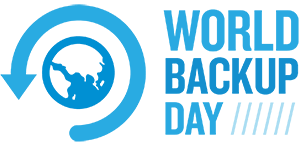 Join Liquid Web in taking the pledge for 2022 and backing up data by today, March 31st.
5 Ways to Create Better Backups Now
Here are a few ways you can create better backups:
1. Backup Crucial Data First
You don't need to backup everything, although it is a good idea. Instead, start by choosing the files you need the most – the stuff you would miss if it happened to disappear, and back that up immediately.
Seriously. Perform that initial backup right now.
2. Automate Your Backups
Do not leave backups to yourself or calendar reminders - people forget things. An automated schedule does not. Set up an automatic backup to run and take snapshots, also known as images, of your important files and folders.
Ensure you have a reasonably recent backup while keeping cloud storage spends and disk drives running optimally by not backing up hourly (unless you need to).
Look at how often your database is updated with critical new data, and let that help you decide between the need for monthly, weekly, daily, or hourly backups.
3. Choose the Right Tools
You need to consider a full and robust backup solution like Liquid Web's Acronis Cyber Backup. Having a backup solution is one thing, but having a backup solution that restores quickly will lessen the downtime your business experiences, decreasing potential revenue and reputation effects.
Acronis includes:
Off-server backup storage.
Ransomware and malware protection.
Near-zero impact on server resources.
Shortest backup window possible.
Fully encrypted backups with Acronis are also available.
Offsite backups
provide another layer of protection in case your on-premises server, or even your
dedicated server
at a managed hosting provider, goes down.
4. Have Multiple Backups
To keep your data safe, don't only rely on your local backup solution, such as a pocket HDD or an on-server backup. Instead, employ multiple backups, including a local backup, a control panel backup, and an offsite backup using a service like Acronis Cyber Backup or similar. That way, if multiple disasters happen, you are sure to have your data secure.
Employ the 3-2-1 Rule of Backup.
This
backup best practice
means having three copies of your data, utilizing two different types of backup media, and storing at least one copy offsite or in the cloud.
5. Test Your Backups Often
Have you tested your backups to ensure they are working as intended even if you have done all of the steps above? If ransomware or a cyber attack takes your systems down, be sure the backups that include all of the data and applications you need to get your business back up and running actually work.
Test the following:
Are mission-critical applications and data present in the backups?
Is the data recent enough to continue business as usual?
Do the API and system integrations work?
Are there any performance issues in the backups?
Does everything work as intended?
Test your backups, and test them often.
Liquid Web Can Help with Backups
Liquid Web uses Acronis Cyber Backups, one of the leaders in cyber backup solutions globally. Get protection by moving to Liquid Web and using Acronis today.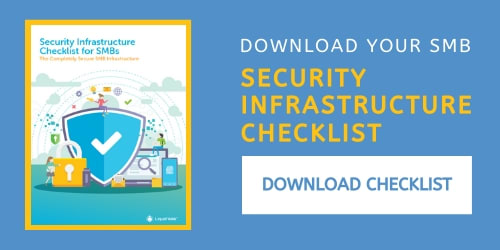 About the Author

More Content by Todd Terwillegar