Is your organization contemplating re-architecting your application to move to a public cloud such as Microsoft Azure, AWS (Amazon Web Services), or VMware?
As today's businesses continue to seek ways to be more efficient, it's becoming clear that legacy to cloud migration is one of the best ways to do so. Older applications and integrations can improve in performance and security alike when moved to the cloud. According to industry analysis, more than 50 percent of organizations have already adopted a cloud-only strategy. This acceleration of digital transformation has major implications for legacy software applications.
Thankfully, for many companies, re-architecting legacy apps right away may now be unnecessary. Moving to the cloud is the short-term solution for added security and performance and opens the ability to refactor or modify in a newer, more robust, and resilient environment.
If your organization counts legacy applications as critical to your workflows and business initiatives, then it is imperative that you plan for the future.
How do you get the most out of prior investments?
How do you keep applications secure?
How do you optimize and recognize the performance benefits of the cloud without leaving behind critical applications?
In this post, we will dive deep into the cloud migration paths you may be considering.
A Short History of the Cloud - VMware, AWS, and Azure
Data centers and cloud computing have been around for a long time. VMware introduced VMware vSphere back in 2006. AWS was founded as an Infrastructure-as-a-Service (IaaS) provider in 2006 as well. And Microsoft Azure was first released as a public IaaS provider in 2010.
VMware is actually the oldest of these three, well-known infrastructure providers.
In fact, VMware began releasing cloud-ready versions of its software two years before AWS. VMware released a cloud-ready version of vSphere back in 2009, which supported AWS APIs for provisioning and managing capacity across local, private data centers, and public clouds like Amazon EC2.
VMware was ahead of the pack with a clear vision for how VMware software and virtualization could work in multiple clouds.
Comparing Redevelopment Time with Azure or AWS
As more companies deploy their next-gen apps to the cloud, they're left wondering how long it will take to modernize their legacy applications or whether they should start from scratch and build a new app completely from the ground up.
Should they:
Rewrite the app entirely?
Explore a legacy to cloud migration?
These two options often come down to what best fits each business. Modernizing applications can be faster and require fewer resources. On the other hand, one challenge with rearchitecting is ensuring that all critical data is transferred smoothly to the new system.
At the same time, it is important to consider all that goes into modernizing an application by building it from the first line of code:
Redevelop: Think about the time required for redevelopment, including testing and deployment.
Refactor: Consider the projected time to modernize with current application development tools available in public cloud providers like Azure or AWS Cloud.
Rehost: Consider an alternate projected timeline to modernize their application inside of a private cloud such as VMware Private Cloud at Liquid Web.
Assess Legacy Software Architecture with VMware Private Cloud
When planning your legacy to cloud migration for your applications, ask yourself these questions:
How well is your application designed?
Is your application still relevant?
Will there be any issues with latency, bandwidth, and security when moving your app to the cloud?
If you are using or have built applications specific to one environment, will application performance scale properly across different data centers?
What specific tools are available for monitoring and managing your app in this new environment?
Is the timing right for modernizing your applications? If not, does migrating now and refactoring later make sense?
With today's technology, you no longer have to decide between moving forward with new software or staying behind with outdated software that isn't able to keep up with business demands. There are reasons not to update legacy applications.
For example, complex integrations or dependencies on other systems are good reasons to pause updating the application. Additionally, there are some cases where an application is performing optimally already, and the cost and time to refactor or rebuild simply does not make business sense.
VMware allows businesses to revisit their current infrastructure and know that they're making the right decision for all future needs by providing one platform that can be used across both old and new systems, including legacy apps built on web-scale infrastructures. Simplicity, security, and reliability are just a few reasons why companies choose VMware. Combined with a single platform for older and newer applications makes for a compelling case.
With a software-defined data center (SDDC) platform, you'll be able to assess all of your current and future needs in one place. This can help increase developer productivity and decrease time spent on debugging issues that could arise during the cloud migration process.
What Does VMware Do?
VMware's entire purpose is to allow you to run multiple virtual machines (VMs) on a single server (or across multiple servers) using virtualization. In the years since coming to market, VMware has optimized that stack for cloud infrastructure. VMware has always been about having lower infrastructure costs by bringing a better density of VMs per host.
VMware naturally brought the same benefit when transitioning from physical servers to hypervisors running in a VMware-supported cloud.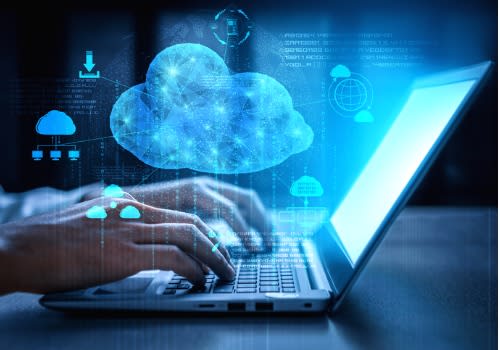 What is VMware Private Cloud?
VMware Private Cloud is a VMware-based cloud computing platform that enables customers to modernize their applications without re-architecting legacy software, thereby saving time and money by avoiding costly rewrites of code. VMware Private Cloud can be used in conjunction with VMware vCloud Director and VMware Fusion to provide organizations and enterprises the ability to deliver on today's digital business expectations while still maintaining legacy systems. VMware Private Cloud also provides a cost-effective alternative for application modernization when compared to other cloud solutions such as Azure or AWS.
It is important to note that legacy code does need to be updated, rearchitected, or refactored at some point to gain the full benefits of the cloud. With VMware Private Cloud, organizations can move these applications to the cloud so they can start to update and modernize the code without fear of data breach or physical hardware failure.
How does VMware Support Legacy Applications without Refactoring?
VMware Private Cloud empowers IT to provide a platform for application modernization and expansion to the cloud while allowing businesses to better plan on how to modernize legacy applications.
VMware Private Cloud supports application modernization by providing VMware-aware virtual machines. VMware-aware virtual machines are that make running applications and workloads in the cloud simple even for complex deployments. Legacy applications and old code bases that might otherwise struggle in AWS or Azure can find a home in the cloud with VMware. And in that home, they can be updated responsibly and be set for growth in the long term.
How does VMware Help with Legacy to Cloud Migration?
It's important for IT to support the digital transformation while maintaining legacy systems. VMware Private Cloud with Liquid Web can help VMware customers with their cloud migration without having to re-architect or rewrite code for legacy applications.
VMware essentially serves as the glue that combines older applications with the cloud. While applications hosted on old on-premise hardware (physical, not virtualized) will require a data migration, the path to the cloud is made easier with VMware Whereas most public cloud deployments have inflexible requirements for how code is developed, deployed, and run, VMware supports code that was built for different infrastructure - and at a different time - entirely.
Modernize in the Cloud and on Your Timeline
VMware Private Cloud provides a cost-effective alternative for application modernization when compared to other cloud solutions such as Azure or AWS. The addition of VMware Private Cloud gives these organizations a new option for moving or expanding a wide range of applications including their virtual desktop infrastructure (VDI) deployments into the cloud. By doing so, these teams can take advantage of other cloud management tools that help improve processes and operations. It's important for IT to support digital transformation while maintaining legacy systems, and VMware Private Cloud with Liquid Web allows businesses to continue using legacy applications without refactoring them right away. This allows organizations to leverage some benefits of the cloud immediately while forming a full plan for modernization when the time is right for them.
About the Author

More Content by Kelly Goolsby