The infrastructure your business runs on is one of the main factors in the speed, security, and reliability of your IT system's performance. The performance of infrastructure, particularly legacy, on-premise infrastructure, tends to degrade over time. As your business grows and its workloads change, your infrastructure may become less suitable than it originally was.
But how do you know what the benefits of new infrastructure will be?
Armed with a complete understanding of how your infrastructure is serving your business needs, you can make informed decisions about how and when to cost-effectively upgrade your infrastructure to meet the needs of your business.
A detailed assessment by experienced infrastructure professionals provides businesses with a clear picture of how all of the pieces of their environment fit together, how their existing network infrastructure is satisfying their business requirements, and how it is failing to do so.
Infrastructure experts can also bring their experience to bear for customers by identifying the simplest and most cost-effective steps to take.
Liquid Web performs a 7-point infrastructure assessment for all new VMware Hosting clients, which gives customers a clear path to receiving better value for their IT investments.
So what does an infrastructure assessment include?

Subscribe to the Liquid Web newsletter for tips on infrastructure optimization.
1. Comprehensive Infrastructure Review
The first step in a comprehensive infrastructure review is to map out the architecture currently in use. Hardware technology cycles have accelerated to the point where they are very difficult for most organizations to keep up with, but a subscription model enables businesses to take advantage of newer hardware flexibly, without overprovisioning at the beginning or being locked into legacy technology at the end. Capacity utilization is the key to cost efficiency, so what you have and how much you need are the first things you need to know.
2. Check Topology for Single Points of Failure
A full review also includes checking the topology for single points of failure. This process requires in-depth knowledge of how systems interact, as for example VMware does not provide application-level redundancy, meaning that without additional services, an Apache failure on a single virtual machine will not automatically be resolved. Building fault tolerance into an environment can be easy and highly cost-effective in a virtualized environment, if managed professionally.
3. Check Licensing to Confirm Correct Licenses and Appropriate Quantities
Licenses for OSs, control panel, and other software should also be checked to determine if the license type and quantity in use is the most cost-effective option available. A professional review ensuring your various licensing is most efficient could potentially find significant monthly savings.
4. Security Review of Current Infrastructure Components
The security of each infrastructure component in use should be reviewed. Security assessments often focus on vulnerability scanning, which must be comprehensive because the weakest link is the one which will be exploited, and the effectiveness of network security controls must be considered. A full infrastructure security review also allows any unmet compliance requirements to be addressed, by deploying new security tools if necessary.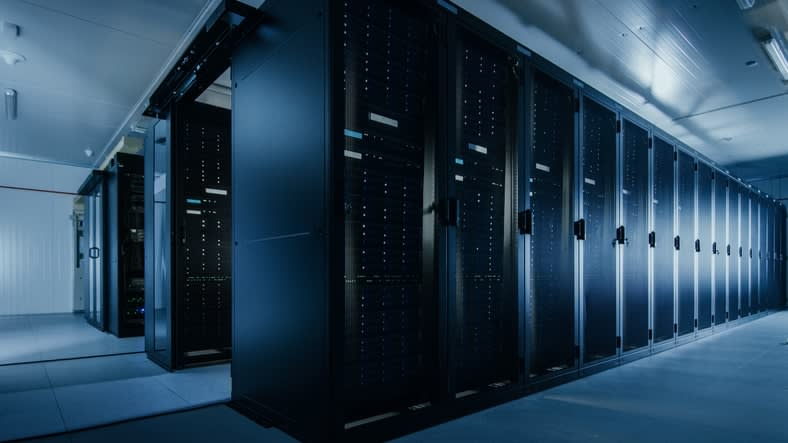 5. Optimize and Upgrade
Capacity, fault tolerance, license and security reviews often reveal ways for businesses to optimize their infrastructure, but for businesses that have outgrown their IT infrastructure or need to invest in an update to newer technology, changing or adding new services may also be necessary.
Once deployed and utilized capacity are known, they can be compared for ways to optimize for efficiency with new hardware or services. The balance between availability, performance, and cost determines the most appropriate combination of CPU and RAM, and VM size and oversubscription methodology are reviewed to find the most efficient utilization. The flexibility provided by subscription services usually enables a significant efficiency advantage.
6. Review Backup and Data Protection Strategy
This process also takes in your organization's backup and data protection strategy. Cloud storage has become so inexpensive that for most organizations leveraging a cloud backup service is the most cost-effective way to ensure business requirements are met.
7. Advise on Efficiencies Provided by a Managed Environment
Lastly, a full infrastructure assessment also provides a cost analysis of the different models for infrastructure management, whether in-house or through a managed hosting provider. This allows you to identify any efficiencies from a managed environment. Businesses are often uncertain about how much employee or IT consultant time is being spent on system management, and surprised to find out how much they are already paying for it.
Making Major Changes
Considering major adjustments or upgrades to the kind of infrastructure or architecture your environment runs on can be very intimidating. Indeed, small and medium-sized businesses usually do not have the in-house capacity to take time away from normal business development and operations to decide on and plan the changes that would most benefit them, which is why they end up needing to perform an assessment in the first place.
Upgrade decisions are made based on the assessment and the unique requirements of your business. Flexible options are available from your service provider to connect VMware with other dedicated and cloud resources, and could include fully or unmanaged guest virtual machine options. Web clusters built with dedicated compute resources ensure the best possible performance, as well as workload isolation.
Hosted infrastructure enables organizations to keep up with hardware and software innovations with a dynamic, flexible approach. Expertise is required to manage this flexible hosted infrastructure, but high-quality hosting providers serving small and medium-sized businesses like Liquid Web offer managed services to enable their customers to improve their IT efficiency and leverage the latest innovations like enterprises with large in-house IT departments. In particular, a VMware hosting solution that includes a dedicated vCenter in a fully managed deployment can improve security and performance for most organizations, while also providing their IT staff with visibility and access.
Managed VMware as part of a high-quality hosting service also provides the assistance of a solution architect early in the process to determine which among proven templates should be selected for customization. An implementation manager manages VMware deployments and a customer success manager ties together full lifecycle support and acts as an advocate for the customer's best overall service experience. A service provider that offers this level of assistance, along with on-staff resources and ongoing VMWare monitoring to anticipate changing needs, enables businesses to combine leading technology with flexibility in a way that is not otherwise available to most.
Once all upgrade decisions are made, coordinate your migration plan with your hosting provider, who should have a variety of options available.
Navigating the Complexities of Modern IT
Companies usually know that some kind of improvement is necessary by the time they look for a way to assess their infrastructure. The specific upgrades, optimizations, new products and services that will meet business objectives and deliver the best ROI, however, can get complicated. Innovations in hardware, virtualization, system architecture and software are well worth the investment, provided they are matched to the business needs discovered during an effective assessment.
The uniqueness of each situation, taking a holistic view of infrastructure and business requirements, is why a self-assessment based on a checklist will never capture the intricacies necessary to actually maximize your assets. A professional engineer working one-on-one with your team can go beyond fitting your business to a template. Customization of proven templates based on deep understanding, along with comprehensive, professional support is the way to navigate the complexities of modern IT infrastructure for business benefits and cost efficiency.

About the Author

More Content by Kelly Goolsby